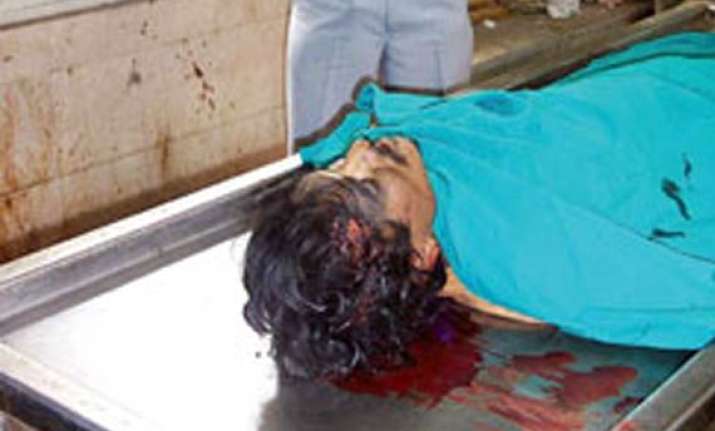 Ahmedabad, June 17: A CBI probe has been ordered  by the Gujarat High Court in yet another encounter that was carried out by the Gujarat police in 2003, reports DNA.
In a setback to the state government, Justice MR Shah of the Gujarat high court, on Thursday, handed over the investigation of the Sadiq Jamal encounter case to the CBI.

The court has directed the Detection of Crime Branch (DCB) to file an FIR in connection with the killing of Sadik Jamal and hand it over to the CBI which has to preferably complete the investigation within six months.

The judge said that he had ordered a CBI probe in the case to ensure that all parties concerned felt that the investigation had been conducted fairly and impartially; and to avoid further allegations of bias in investigation which was possible if it was probed by the Gujarat police.

He further clarified that his decision to hand over the case to the CBI did not imply "anything against the credibility of the local police."

Giving the ground for his decision to hand over the investigation of the case to the CBI, Justice Shah said the allegations are "directed against local police personnel, including high-ranking police officers of the state of Gujarat."

Sadiq Jamal Mehtar, a petty criminal, was gunned by DCB sleuths on January 13, 2003, near Galaxy cinema in Naroda.
 
After the encounter, the DCB had projected Mehtar as an operative of the Lashkar-e-Taiba who was on a mission to assassinate chief minister Narendra Modi, senior BJP leader LK Advani and VHP leader Pravin Togadia.

Incidentally, the Gujarat police had made similar claims after the Sohrabuddin Sheikh encounter and the encounter in which Ishrat Jahan and her three friends were killed.

Justice Shah, while delivering the order, said, "The CBI is hereby directed to take up the investigation of the said case and complete the same at the earliest, preferably within a period of six months from the date of taking over the investigation from the state police authorities."

He further stated: "All concerned are directed to cooperate with the CBI in completing the investigation of the said case at the earliest."

The court further said that the CBI was free to approach the court for modification of the present order in case it has any 'reservations' in taking up the investigation. In such a case, "Sabbir's [brother of Sadiq] another plea — to transfer the case to any other agency such as the Special Investigation Team — may be considered."

The judge turned down the two main contentions of those opposing Sabbir's petition that his petition was filed after a long delay and that the case should be investigated by the Special Task Force (STF) monitored by a retired high court judge.