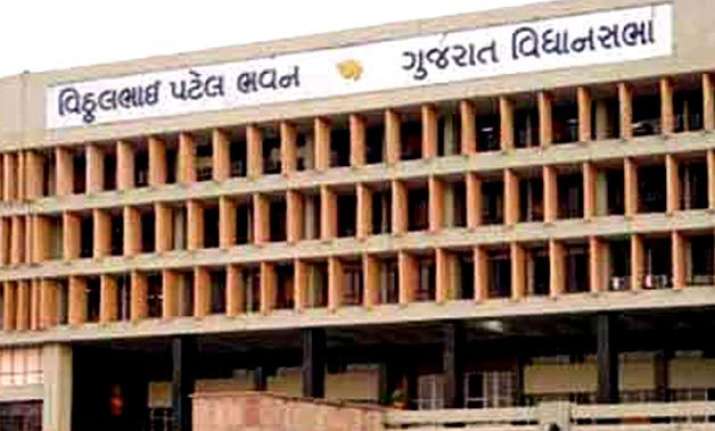 New Delhi: It was the scare of Swine flu that  dominated the proceedings of Gujarat Assembly on the first day of Budget session.
Worse, both the speaker Ganpat Vasava and MoS Health Shankar Chaudhary down with swine flu.
While the speaker was tested positive for H1N1 virus ahead of the budget session, MoS health Shankar Chaudhary was tested positive on Monday, sparking off fear among the MLAs.
As a matter of fact, the house is now being run by Nimaben Acharya while BJP MLA from Gadhada, Atmaram Parmar is being elected as the deputy speaker of the assembly to run the house in Vasava's absence.
The flu is claiming lives and taking the death toll to 231 lives with 3527 cases being registered since January 1, out of which as many as 190 cases were registered in last 24 hours with 12 deaths.
The dreaded virus has already infected some other big names in the state including IAS officer CV Som, Commissioner, Bureau of Public Enterprise and Vice Chancellor of Gujarat University, MN Patel.
"They need to fumigate the house after Shankarbhai's detection," said a scared Tejashree Patel, a Congress MLA. "As it is few other MLAs were coughing in the house today and these days even innocent coughing becomes scary," she added.
With no let-up in swine flu fatalities, the government has now come under fire from the opposition. On the first day of the budget session of the assembly, the opposition alleged that the government had failed to tackle the surge since there was shortage of doctors and medicines.