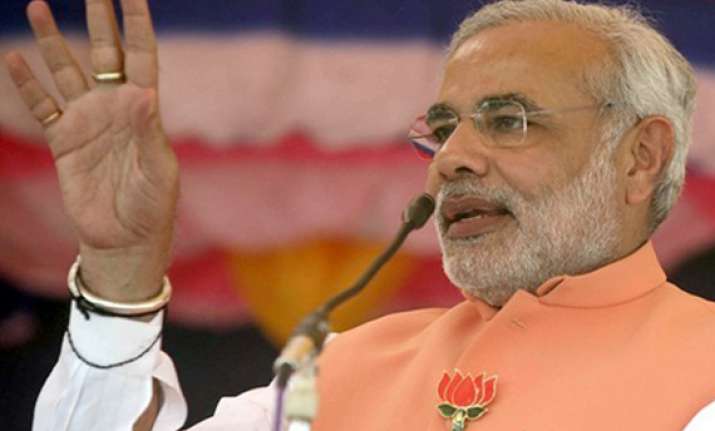 Ahmedabad, Feb 1: In a relief to Narendra Modi, the Gujarat High Court today rejected a petition seeking directions to the Nanavati Commission to summon the State Chief Minister for questioning in connection with the 2002 riots.

A division bench of Justice Akil Kureshi and Sonia Gokani while rejecting the application of NGO Jan Sangarsh Manch observed that the Commission has larger discretionary powers to call witnesses.

The court further said that it did not find any substance in the JSM application seeking directions for summoning Modi.

JSM, representing some riot victims, had approached the High Court for directing the Commission to call Modi for questioning after the Commission of Justice G T Nanavati and Justice Akshay Mehta, probing the 2002 riot cases had rejected JSM's plea regarding the same.

JSM's lawyer Mukul Sinha had submitted in the court that Modi should be summoned by the Commission as the role of the Chief Minister falls within the ambit of the probe panel's inquiry.

The state government itself, in new terms of reference announced in 2005, had given the probe panel the liberty to examine the conduct of the chief minister, Sinha stated.

There are many questions related to riots that can be answered only by the Chief Minister, he said.

How will the truth come out if there is no examination or cross-examination, Sinha asked.

Sinha had also asked for the cross-examination of three staff members of the Chief Minister.

Reacting to the verdict, Sinha said they will approach the Supreme Court.

Advocate General Kamal Trivedi, appearing for the state government, had submitted that the appeal is not maintainable under law as the Commission's Act does not allow any third party to demand for questioning of any person. 

Trivedi said it is for the Commission to decided whom should it call for questioning or not.

He suggested that the court should leave it to the Commission to decide whether to call Modi or not as it works under its own rules and procedures as per the Commission's act.

The Supreme Court-appointed Special Investigation Team (SIT) had earlier questioned Modi on 2002 riots for over ten hours in 2010.

Nanavati Commission was formed in 2002 after the post-Godhra riots. In 2004, terms of reference of the Commission was expanded and the role of the Chief Minster was included in its purview.