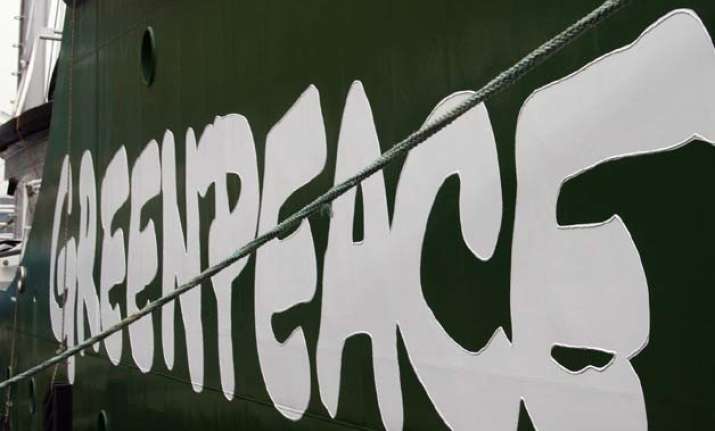 New Delhi: Greenpeace India on Friday accused the government of using "unfounded" allegations in an attempt to "silence" it as the NGO submitted a comprehensive refutation to the Home Ministry's show-cause and demanded immediate unblocking of its domestic bank accounts.
In its 26-page rebuttal on allegations involving its internal finances and its compliance with the Foreign Contributions Regulation Act (FCRA), the NGO said that the show-cause notice was "riddled" with clerical errors and baseless allegations.
It further accused the Home Ministry of "leaking misinformation" to the media instead of abiding by the principles of natural justice and also charged that it had failed to respond to its own requests for documents.
"We are confident that this response establishes our legitimacy beyond any doubt. We have addressed every allegation made against us and responded in a transparent and honest way throughout.
"In contrast, the MHA has used unfounded allegations and arbitrary penalties in a blatant attempt to silence us. We remain proud of our campaigns for clean air, water and affordable energy, and refuse to be intimidated by such dirty tricks," said Samit Aich, executive director, Greenpeace India.
The government has barred Greenpeace India from receiving foreign funds by suspending its licence for six months and freezing all its accounts after alleging that it has "prejudicially" affected the country's interests.
The rebuttal, which was delivered in person today by an official delegation from Greenpeace India, comes after the NGO recently said it was staring at an "imminent" shutdown within a month in the absence of funds for payment of staff salaries.
Elaborating on some key "weaknesses" in Home Ministry's case and replying to claims that it had made incorrect statements about foreign contributions, the NGO said that the difference between the Greenpeace and MHA figures is just 0.64 per cent of its entire foreign funding over six years.
"The FCRA only targets 'knowing errors'. There is clearly no reason for Greenpeace India to either overstate or understate such a small amount knowingly or intentionally," it said.