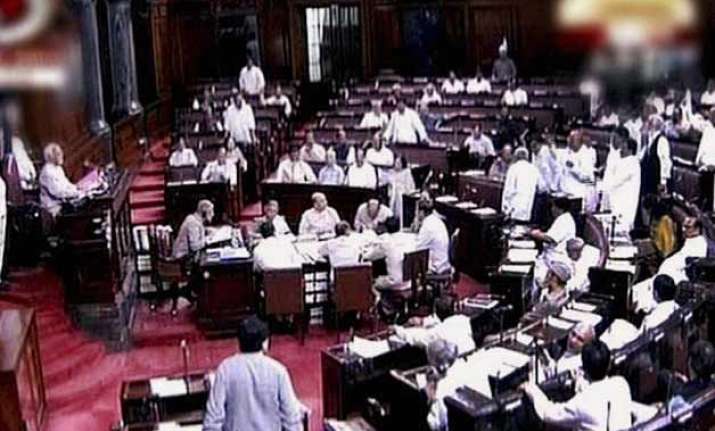 New Delhi: The two sides in the Rajya Sabha reached an understanding on Friday to fast-track the disposal of both the mines and minerals and the coal mines bills.
The compromise came after repeated adjournments of the Rajya Sabha with the Congress obstructing proceedings after the House took up the mines bill.
At the end of over an hour of wrangling, the government and the Opposition both resolved to dispose of the two bills. The Rajya Sabha will take up the mines bill at 11 am and the coal bill at 2.30 pm.
If amended by the Rajya Sabha, the two bills will have to go back to the Lok Sabha. Parliamentary Affairs Minister M Venkaiah Naidu has to complete the whole exercise before the Lok Sabha concludes its sitting.READ MORE
The February 23-May 8 session is scheduled to go into a month's recess after Friday's business. The government wants to rush the two bills because these are designed to replace ordinances.
Sources quoted by The Indian Express disclosed that the issue dominated the Rajya Sabha business advisory committee meeting today. Official circles were optimistic that the bills will be passed.
The Rajya Sabha was adjourned three times. Until the compromise, the Congress kept demanding that the mines bill draft be resent to the select committee, while the government argued that the opposition has exhausted its options.