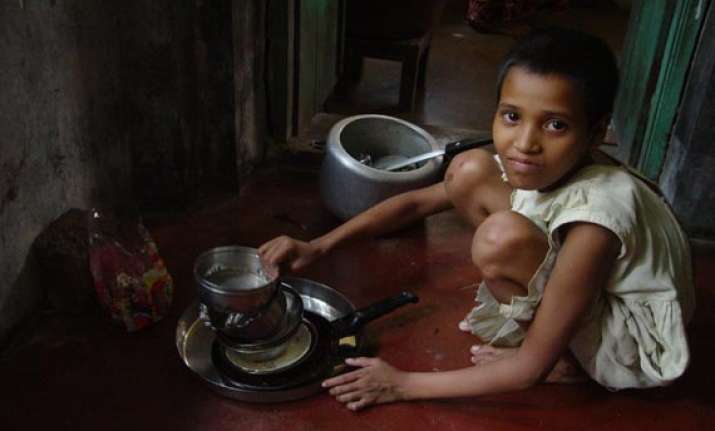 New Delhi:  Indian parents' fear of their inability to find a suitable groom for their daughters along with the societal pressure to pay huge sum of dowry adds to the feeling of the girl child being a 'burden', says a UN report released today.
"The unintended consequences of contemporary social processes, when combined with parental fears of the unattached sexuality of adult daughters in a context of a highly competitive and differentiated marriage market, are compounding the sense of burden represented by the birth of a daughter.
"She now requires many more years at home with higher investments in nutrition, health and education... Sons, on the other hand, embody a range of ritual and economic roles.
If the current climate of economic volatility and masculine anomie makes them often fall short of expectations, nonetheless at least one is essential for the future of the family. It is this conjuncture that is producing the falling Child Sex Ratio (CSR)," according to the report 'Sex Ratios and Gender Biased Sex Selection: History, Debates and Future Directions'.
The report explores the various aspects which compounds the problem of declining child sex ratio that India is grappling with despite being one of the fastest growing economies in the world.
"The CSRs have fallen most precipitously during a period of unprecedented economic growth. It has emanated from northern and northwestern India, regions which may be characterized as being in the wake of the Green Revolution and whose levels of prosperity therefore require more careful calibration," says the report.
The report also highlights the analysis of sex selection in urban locations in Delhi and Punjab by Tulsi Patel, a professor of Sociology who elaborated on the 'mindset' of 'young parents in modernizing India'.