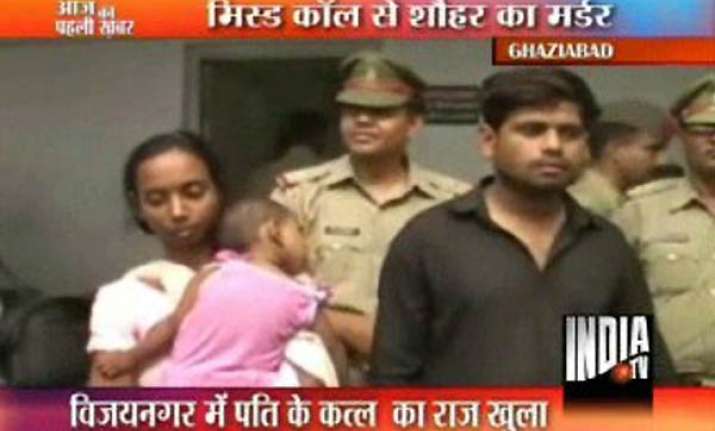 Ghaziabad, Jul 27 : The Ghaziabad police is at its wits end on finding that a woman named Aasma carried out her husband Chand Mohammed's murder by sending two missed calls on her cellphone.

Aasma, police says, was in love with a youth named Vikas, and her husband has been opposing their illicit relationship.

The woman, police says, hatched a diabolical plan to murder her husband by sending  missed calls to her paramour. One missed call meant Chand was sleeping on the roof, and two missed calls meant he was sleeping in his room in Vijay Nagar, Ghaziabad. 

On Saturday, police says, Aasma sent two missed calls to her lover, who came to her house with a revolver. Aasma shot her husband with her lover's help.

Later she informed the police about some miscreants entering her house and murdering her husband.

During investigation, police zeroed in on the lady's cellphone, and found that two missed calls were sent to Vijay at the time preceding the murder.

Upon interrogation, Aasma broke down and confessed to her crime. Both the woman and her lover have been arrested.

The revolver used in murder has also been recovered from the duo, police said.