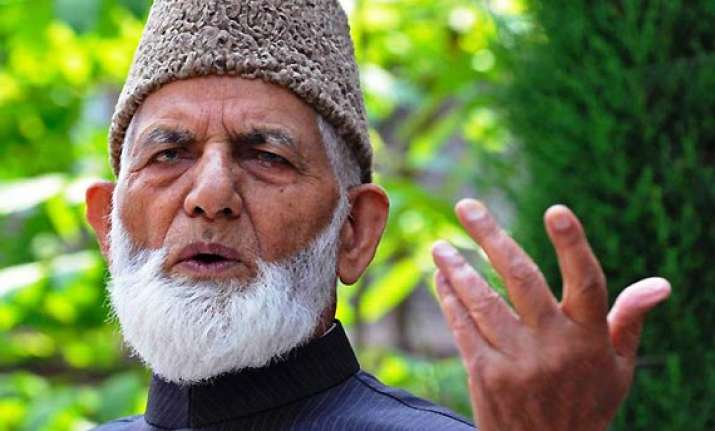 Srinagar, Jun 15: Hardline Hurriyat Conference on Friday set up a blood bank here to provide humanitarian services to the people irrespective of religion, race, nationality or region.
The 'Syed Ali Geelani Blood Bank' was inaugurated by Geelani at his Hyderpora residence here on the occasion of International Blood Donor Day, a spokesman of the separatist group said.
He said hundreds of youth turned to donate their blood voluntarily at the camp, organised by Tehreek-e-Hurriyat, which is a constituent of the Geelani-led outfit.
Tehreek-e-Hurriyat was formed by Geelani after separating from his parent organisation, Jamaat-e-Islami in 2004.
Geelani expressed his desire to donate his blood but keeping his age and multiple ailments in consideration, doctors attending the camp prevented him, the spokesman said.
Addressing the gathering, he said a similar blood bank would be set up in Pakistan-occupied Kashmir (PoK).
"Without taking into consideration religion, race, nationality or region and service to mankind being symbolic for Muslim Umah, these services to needy would be provided on humanitarian grounds," he said.
The Hurriyat hawk appreciated the youth who donate blood and expressed hope that similar camps would be organised in all the districts of state.