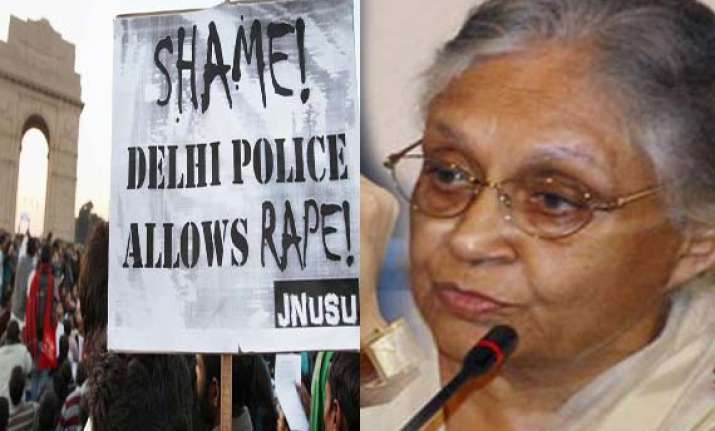 New Delhi, Dec 25: A constable brutally attacked during gang-rape protests here succumbed to his injuries Tuesday, shattering his family and colleagues, even as the young rape victim battled for life for the ninth straight day.
Policeman Subhash Chand Tomar's death was also marred by an unprecedented public spat between Delhi Chief Minister Sheila Dikshit and Delhi Police over the rape victim's statement given to a magistrate.
Tomar, 47, viciously attacked by a mob near India Gate Sunday after the gang-rape protests turned violent, succumbed to his injuries in a hospital early Tuesday. He was cremated with full state honours.
Additional Commissioner of Police V.V. Chaudhary told IANS that Tomar was an "exceptionally sincere and hard working" policeman who had earned 77 commendations since joining Delhi Police in 1987.
The anguished family blamed protesters for Tomar's killing.