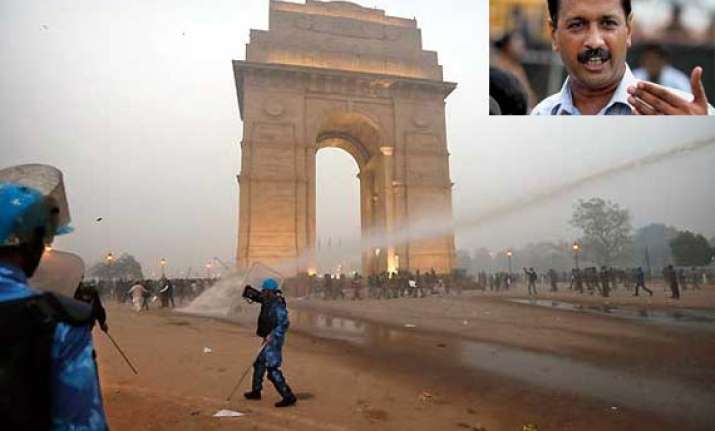 New Delhi, Dec 26: The Delhi Police today invoked murder charges against eight people, including a member of the Aam Aadmi Party, after the death of a constable who was severely beaten up by protesters at India Gate on Sunday.
The eight persons were yesterday charged with attempt to murder, rioting and destruction of public property among other sections of IPC.
However, following the death constable Subhash Chand Tomar (47), who was battling for his life at the RML Hospital here, this morning, the police decided to slap murder charges against the eight accused.