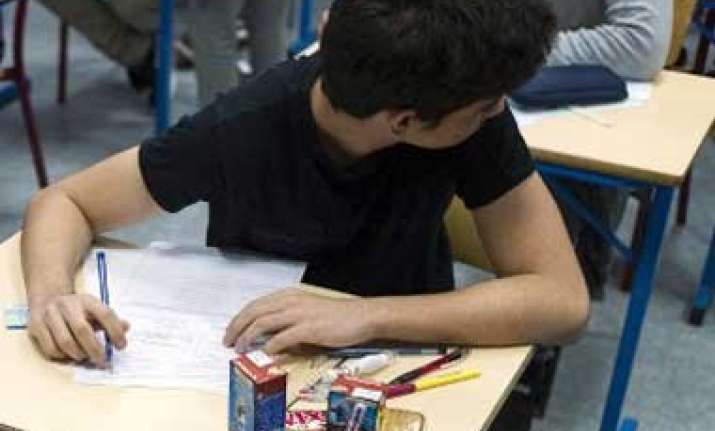 Srinagar: Facing flak for its decision to hold school examinations in the flood-hit Valley in autumn, Jammu and Kashmir government has now decided to hold the exams in March next year.
"The Cabinet which met (yesterday) under Chairmanship of Chief Minister Omar Abdullah, decided that annual examinations of undergraduate classes of Kashmir Division Colleges and Winter Zone Colleges of Jammu Division shall be held in March 2015 instead of October-November 2014," an official spokesman said.
He said the cabinet also decided that the same examination schedule shall apply in Kashmir division and Winter Zone of Jammu division in the school education department.
"The decision was taken in view of the damages caused to the infrastructure of school/higher education institutions in the state by the flood," he said.
Deputy Chief Minister Tara Chand, who holds the School Education portfolio, had yesterday announced that school board examinations for classes X and XII in flood-affected Kashmir will be held in first week of November while for other classes, the same shall be held in last week of October.  
The decision drew widespread criticism as thousands of students were without books while several schools in flood-affected areas were yet to resume class work.
Meanwhile, the cabinet also revoked the embargo on transfers imposed by the government earlier. However, the transfers will be made strictly in accordance with the laid down transfer policy.