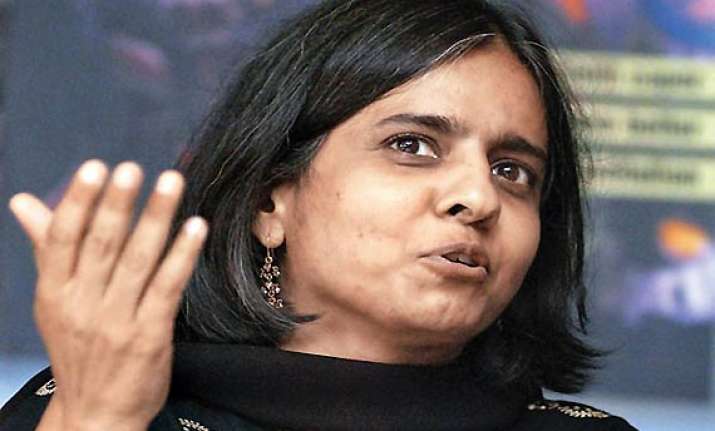 New Delhi: Environmentalist Sunita Narain, critically injured over a week ago after a speeding car hit her when she was riding a bicycle, is likely to be discharged from the hospital soon, a statement said Tuesday.
"She is fully conscious and communicating well. A corrective surgery has been performed on her nose. Doctors are hopeful of discharging her from the hospital soon," the statement by an NGO Centre for Science and Environment said.
Narain, 52, director of the Centre for Science and Environment and resident of south Delhi's Green Park area, was cycling towards Lodhi Garden when a car hit her around 6.00 a.m. Oct 20. The car driver sped the spot, and remains untraced.
Doctors at the All India Institute of Medical Sciences, where Narain was rushed, had to implant two titanium rods in her arms. She also suffered injuries in her face.