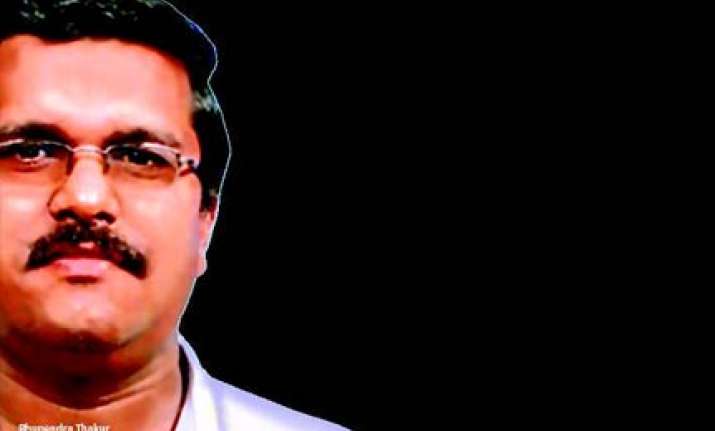 Pune : Thirty-five-year-old engineer Bhupendra Thakur died on Tuesday night after losing the battle with swine flu, reports Mumbai Mirror.  
What was different about this techie's death from scores of other victims is that the Bhairobanala resident had approached a doctor at the Fatima Convent Sahyadri Clinic to take a precautionary dose of the H1N1 vaccine — Nasovac — while he was suffering from cold and cough. The unidentified doctor, who administered the vaccine to him, allegedly did not tell his family that a person suffering from respiratory diseases should not take the vaccine.
Moreover, the clinic claims Bhupendra's name does not figure in its medical records, though his brother alleges otherwise.
Bhupendra's family is now claiming that he died owing to negligence on the part of the unidentified doctor who administered the vaccine to him.  
The deceased's brother, Rajnikant, said, "My brother was suffering from cold and cough since the first week of August. So, we thought that he should be administered the H1N1 vaccine as a precautionary measure. That is why we purchased the vaccine from a pharmaceutical store in Camp and took him to the Fatima Convent Sahyadri Clinic where he was administered the nasal drops by a doctor there."
He added, "But after that, he developed fever and his cold deteriorated. So, we took him to Sassoon General Hospital on August 17, where he tested positive for swine flu. While talking to the doctors at Sassoon, we came to know that this vaccine should not be administered to people who are unwell. They said Bhupendra's condition worsened after taking the vaccine. If the doctor at the clinic had warned us about this, we wouldn't have used the vaccine. I had accompanied my brother to the clinic and the doctor, without asking any questions related to his health, immediately administered the vaccine. It was total negligence on the part of that doctor that cost us Bhupendra's life."
On being asked if they plan to take any legal action, Rajnikant said, "We are still in shock over Bhupendra's death. Once we come out of it, we'll contemplate what to do about this."
EXPERTSPEAK
Dr S A Sangle, associate professor of Medicine, Sassoon General Hospital, who was treating Bhupendra, said, "When Bhupendra's family brought him to our hospital, he tested positive for swine flu. We immediately admitted him and started treatment. But as was suffering from cold and cough at the time the vaccine was administered to him, the infection worsened. He developed bilateral pneumonia, due to which he had intensive coughing, breathlessness and very high fever. He was constantly on ventilator, but his condition was getting stable slowly.
"But on Tuesday morning, he started getting loose motions and his condition worsened. We immediately changed the antibiotics and also sent his stool for testing. Later, on Tuesday night, he died of a cardiac arrest," Dr Sangle said.
Dr Sangle added, "Just blindly taking the H1N1 vaccine as a precaution is not enough. People need to be made aware that if a person is suffering from cold, cough, fever, diarrhoea, sore throat — basically any upper respiratory illness or even acute asthma — they should keep away from the vaccine. Even a person allergic to eggs should not be administered this vaccine. Taking the vaccines under such conditions worsens the health problem, leading to complications."
BHUPENDRA IS NOT ON OUR PATIENT RECORD: CLINIC
Jyotiraj Mohite, administrative manager, Fatima Convent Sahyadri Clinic, said, "We always ask the patients if they have cold, fever or any other illness before administering the vaccine. And though the family claims that he was given the vaccine here, Bhupendra Thakur's name is nowhere in our records." Interestingly, the hospital authorities called up this correspondent many times to clarify their stance.
SERUM INSTITUTE OF INDIA ON NASOVAC
NASOVAC (Influenza Vaccine (Human, Live Attenuated)) Pandemic (H1N1), freeze dried is a live monovalent vaccine for administration by intranasal spray. The influenza vaccine contains Influenza virus cultivated on embryonated eggs
WARNINGS AND PRECAUTIONS (excerpts) 1 Caution is needed when administrating this vaccine to persons with a known hypersensitivity (other than anaphylactic reaction) to the active substance(s), to any of the excipients, and to residues 2 NASOVAC should not be administered to individuals with asthma or children of less than five years with recurrent wheezing because of the potential for increased risk of wheezing post vaccination unless the potential benefit outweighs the potential risk 3 Do not administer NASOVAC to individuals with asthma or active wheezing because they haven't been studied in clinical trials 4 The vaccine can be given to people with minor illnesses (eg. diarrhoea or mild upper respiratory tract infection with or without fever). However, if nasal congestion is present that might limit delivery of the vaccine to the nasal lining, then delaying of vaccination until the nasal congestion is reduced should be considered Mirror