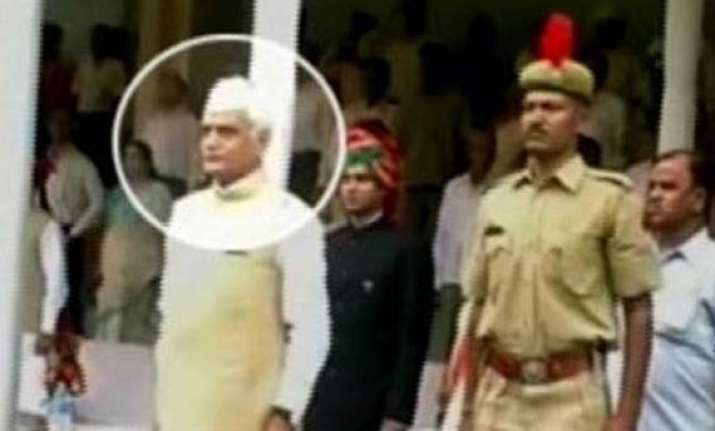 Jodhpur, Dec 13 : Fresh trouble is brewking for Congress MLA Malkhan Singh Bishnoi's brother Paras Ram Bishnoi, who is now in judicial custody in nurse Bhanwari Devi disappearance case, as Directorate of Revenue Intelligence (DRI) has moved an application in a CBI court seeking his production warrant.

The court has listed the matter for hearing on December 20.Paras Ram is accused of manufacturing of Mandrax tablets, a highly addictive synthetic drug, in a factory (now closed) near Bilara in 2002 in a search operation by DRI after it seized a consignment of the drug in Mumbai.
 
DRI identified 5 persons allegedly involved in production and sale of the drug, of whom one died, another is in jail and three are absconding including Paras Ram against whom DRI has issued a red alert notice after he did not respond to any of DRIs' summons.

He was booked under the NDPS Act in 2002 and the red alert notice was issued against him on May 9, 2002. Since then, he is wanted by DRI.
DRI's move came close on the heels of the CBI court sending him to judicial custody.

The court asked DRI where they were all these 9 years and is now seek his production warrant.

Objecting to the production warrant plea of DRI for the interrogation of Paras Ram, his counsel Sunil Joshi said "we have sought the requisite documents pertaining to the case by filing a counter application in the court".

"We have asked them to supply all the material to us on the basis of which we will file our reply in the court in 4 week's time", said Joshi.