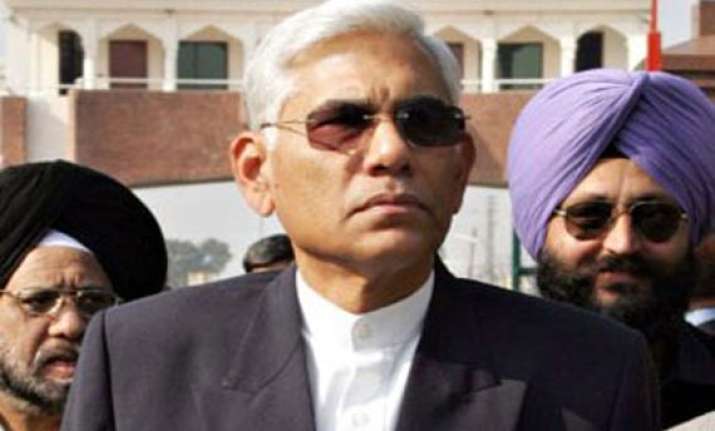 New Delhi, May 21: CAG Vinod Rai today attacked former lead auditor R P Singh for disowning the report on 2G spectrum allocation on "afterthought" and observed that loyalty to profession should be maintained even after retirement.
"There is a certain professional integrity that all of us must have. So, when we are on our jobs, it is not fair for us to fulfil our professional duties and then as an afterthought post-retirement repudiate all that and go back on it," Rai told PTI in an interview.
The outgoing CAG was asked to comment on R P Singh, former Director General Audit, disowning the CAG report on spectrum allocation after retirement, and claiming he had been forced to sign the controversial report which pegged the loss at Rs 1.76 lakh crore.
"It (disowning report) is not a fair thing to do because each one of us should not have personal loyalty, which means person-to-person loyalty. Our loyalty should be to our profession. That is where I think professional integrity is of great importance," Rai said.
Everyone needs to be "truly faithful" to his or her profession, he added.
He insisted that the audit reports are collective effort and the system is so robust that no one, even the CAG, can influence them.
"This particular report on the spectrum also underwent a peer-review where the same DG made a presentation to his peers who went through the report to ensure that it is objective, well balanced and does not have any nuance which is not factually not borne out," Rai noted.
The CAG report, tabled in Parliament in November 2010, had raised a political storm that led to sacking of Telecommunications minister A Raja and setting up of a Joint Parliamentary Committee (JPC) to probe the issue.  The controversy over 2G spectrum allocation also led to cancellation to 122 licences by the Supreme Court.