Follow us on New Delhi: With the capital becoming increasingly unsafe for women, it's the school students now who have stood up and taken prerogative by introducing a new tool – a rape whistle to safeguard females in distress.
The group of students from The Shri Ram School, Vasant Vihar has worked on the easy-to-access self-defence tool.
The concept is already quite popular in Western countries, however, these students worked for around two years to develop the pink color rape whistle for safeguarding women.
The whistle which comes with an on and off button is a light object that one can easily carry as a key chain. When it is switched on the whistle will blow at 120 decibel loud enough to alert people around. It also has a rechargeable battery and incase the battery dies during an emergency the person can even blow it manually.
The pink rape whistle made by these students is part of a larger "She's Against Rape" campaign launched by Ananya Mittal, Kairavi Bharatram and Aditya Ray Jain.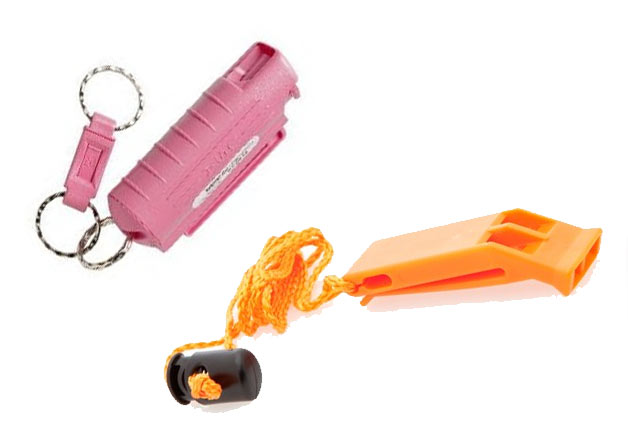 The three students got together in the beginning however, now their group comprises of large number of students working for the campaign.
"We wanted to do something that is tangible and easy. Pepper spray can sometimes backfire at you and not everyone can learn martial arts. So we wanted to introduce something easy for every woman," told Ananya in an interview to Hindustan Times daily.
The group wished to seek help of Delhi police in their initiative and wanted to distribute the whistle free among the women in the city.
Aditya, one of the three leads of the group stated that after doing lot of research they decided to get the whistle made in China as the costs were much low there. The cost of production in China is Rs 190 as against Rs 250 here.
"Initially our parents helped us with the funds but we are hoping to get help from corporate and other agencies," Aditya added.
Further Kairavi added that the bigger challenge was to make people aware of the sound that the whistle made. This she said was more important than getting them made in China and distributing here.
"We have to make it as popular as the sound of an ambulance or a fire brigade, so that if people hear it they will help," said Kairavi.