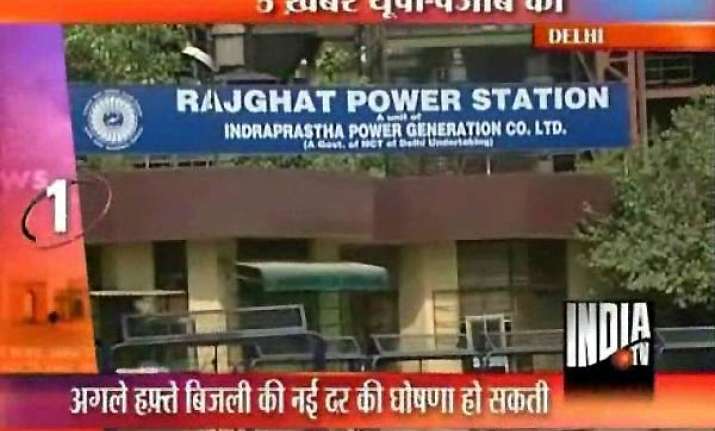 New Delhi, Aug 12 : Delhi's power regulator DERC (Delhi Electricity Regulatory Commission) is going to  announce new power tariff next week which will mean constlier power for Delhiites.

Sources in the Delhi Electricity Regulatory Commission said the regulator has almost completed the tariff fixation process and new rates will be announced next week.

 Citing massive losses and liquidity crunch, all the three private power distribution companies - BSES Rajdhani, BSES Yamuna and NDPL - have already sought 60 per cent hike in tariff.

Sources privy to tariff fixation process indicated a 'significant hike' in electricity rates as the private discoms are claiming that they are bleeding due to the increased power purchase cost as well as operating cost.

"We have completed the tariff fixation process and new rates will be announced next week," sources said.

The last substantial hike was effected in 2005 while a minor increase of five paisa per unit for domestic consumers was implemented in 2008.

Delhi Chief Minister Sheila Dikshit has already dropped strong hints for an imminent hike in power tariff in the city, saying high inflation and increase in power purchase cost have to be factored in while finalising new rates.

In May last year, the city Government had through a notification stalled DERC's decision to announce the annual tariff for 2010-11 till it re-examines the demands from discoms to increase the rates.

The DERC, which was making last minute preparations to announce the new tariff, after receiving the Government directive had indicated that it had planned to cut down the tariff by 20 to 25 per cent as discoms would have a surplus of around Rs 4,000 crore if the existing tariff was not changed.

Although DERC was strongly arguing for a cut in tariff, the three-member regulator, following the retirement of two members and subsequent new appointments, gave an indication of taking a sympathetic approach to the demands of the discoms.