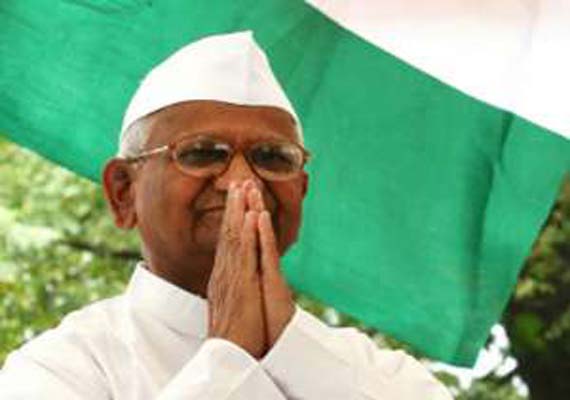 Ralegan Siddhi, Maharashtra, Dec 25:  Gandhian Anna Hazare today led a candle march procession with his supporters here to demand justice for the Delhi gangrape victim.
The marchers also prayed for the soul of Delhi police constable Subhash Chand Tomar, who died after being beaten by a mob at India Gate.
Addressing his supporters, Hazare said, the nation's head hangs in shame over the brutal gangrape.
"People's anger spilled out on the roads. The  emergence of youth power in such a large number on the roads indicates that the time for change has come. The youths alone are going to transform this nation", Hazare said.
The Gandhian activist said that the government's repeated assurances about amending the law against rapists have no meaning. "The people always come out and agitate against injustice but this government only gives assurances."