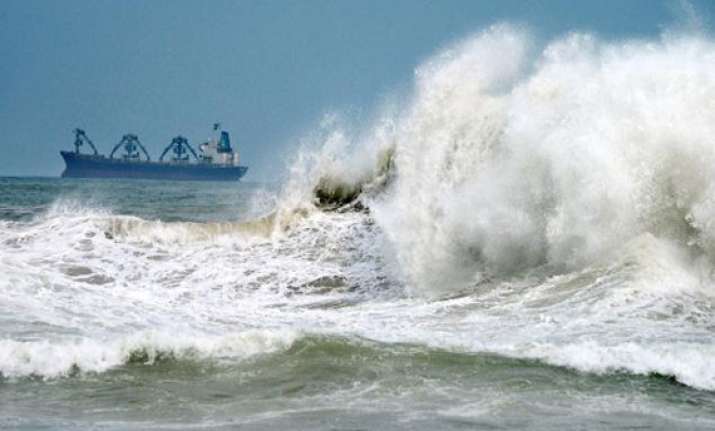 New Delhi:  Eric Holthaus, who covered Hurrican Sandy for the Wall Street Journal through its weather blog has predicted that Cyclone Phailin may become the strongest cyclone India has ever seen.
During Hurricane Sandy, Eric Holthaus was one of the best sources for weather information about New York City.
Holthaus tweeted: "Cyclone Phailin is now the strongest storm ever measured in the Indian Ocean."   "Latest forecast update from IMD: no change. Still underestimating Phailin's potential winds and surge"
"If you're in India, download @weathermob app & share your cyclone Phailin experience with the rest of the world. Become a weather reporter", he tweeted.
"Cyclone Phailin's outer core beginning to come ashore in India. Live satellite loop: 1.usa.gov/165KbbS"
"Cyclone Phailin is now as strong as 1999 cyclone. My latest summary of 'humanitarian disaster in the making'.