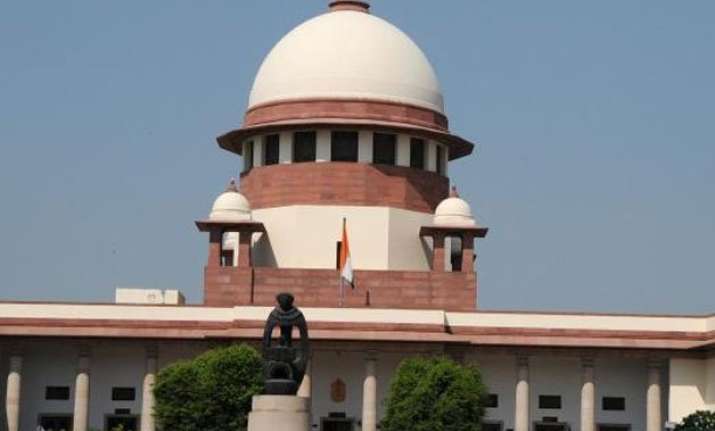 New Delhi: The Supreme Court will today commence hearing the challenge to the constitutional validity of the constitutional amendment act and an act setting up the National Judicial Appointments Commission (NJAC) to replace the Collegium System for appointment of judges.
A three-judge Bench of the apex court had on April 7 referred to a five-judge Constitution Bench, a batch of petitions challenging the validity of the Act to replace the two-decade-old Collegium System of appointing judges to higher judiciary.
The Constitution Bench comprising Justices AR Dave, J Chelameswar, Madan B Lokur, Kurian Joseph and Adarsh Kumar Goel would hear the matter.
The Supreme Court Advocate-on-Record Association, NGO Change India, Centre for Public Interest Litigation (CPIL), Bar Association of India and others had moved the court challenging the NJAC while the Supreme Court Bar Association had come out in the favour of it.
On Monday, the government had notified the National Judicial Appointments Commission Act, 2014 and the Constitution (Ninety-ninth Amendment) Act, 2014 for bringing in a change in the existing system for appointment of judges in Supreme Court and High Courts.
"The acts provide for a transparent and broad-based process of selection of judges of the Supreme Court and High Courts by the NJAC," an official release said, adding the NJAC, chaired by the Chief Justice of India, will comprise two senior most apex court judges, the Union Law and Justice Minister and two eminent people - thus having an equal number of judicial and non-judicial members.
Besides other things, the most controversial part of the NJAC is that any two members can veto any name before them for consideration for appointment or elevation to the higher judiciary including the appointment of the CJI.
The NJAC Act, 2014 provides that the two eminent people would be chosen by a committee comprising the Prime Minister, leader of opposition or that of largest party in Lok Sabha and the CJI, and one of them should be from the Scheduled Castes, the Scheduled Tribes, Other Backward Classes, minorities or women.