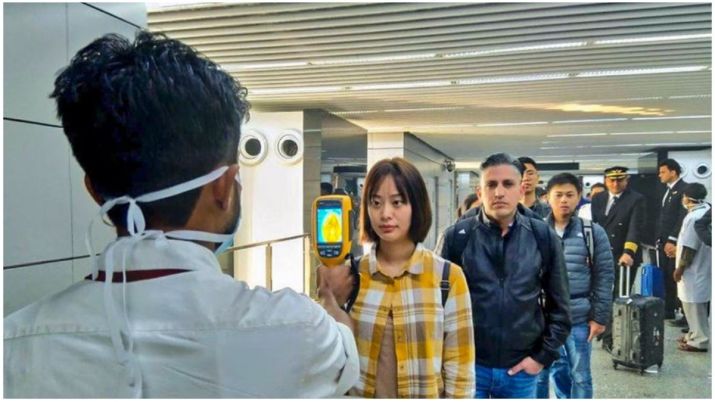 The deadly coronavirus epidemic has claimed at least 82 lives in China so far with the National Health Commission reporting 2,744 confirmed cases of the fatal affliction till date. In India, several people who returned from China are being kept under observation in hospitals to check for possible exposure to coronavirus. New Delhi, in fact, stepped up its efforts to counter the virus on Monday. A number of decisions were taken at a meeting held by the Cabinet Secretary which also had in attendance the Secretaries of various other ministries. 
The meeting decided to take a raft of precautionary measures including screening of people at international ports having traffic from China as well as at the integrated check posts across Nepal border. The Centre has increased vigil in areas bordering Nepal in view of a confirmed case of novel coronavirus. Indian and Chinese officials on Monday discussed plans to evacuate over 250 Indians from coronavirus-hit Wuhan city and Hubei province. 
INDIA'S PLAN OF ACTION
What Ministry of Civil Aviation plans to do:
issue of instruction to airlines for managing and notifying anybody reporting illness on all flights with direct or indirect connectivity to China.
facilitate in-flight announcements and
distribution of health cards to all flights with direct or indirect connectivity to China.
What Ministry of Home Affairs plans to do:
To ensure that integrated check posts initiate screening of visitors across Nepal border. States have been requested to provide health staff for these check posts. SSB/ BSF/Immigration officers manning integrated check posts have been sensitized.
What Ministry of Shipping plans to do:
To initiate entry screening at the International ports having traffic from China.
Health Ministry also held a review meeting earlier today with Chief Secretaries to review the preparedness and screening in 5 states having border with Nepal, in addition to Pr. Secretaries (Health) of other states.  They have been asked to ensure that community level monitoring of passengers is undertaken through health staff.
It was decided that steps may be taken to prepare for possible evacuation of Indian nationals in Wuhan. Accordingly, Ministry of External Affairs will make a request to the Chinese authorities. 
Ministry of Civil Aviation and Ministry of Health will make arrangements for transport and quarantine facilities respectively.
ALSO READ | Coronavirus: WHO admits mistake, revises its global threat assessment from 'moderate' to 'high'
ALSO READ | Coronavirus update: China extends Lunar New Year holiday to contain epidemic as death toll surges
ALSO READ | Coronavirus scare in India: Suspected cases of deadly virus reported in Bihar, east UP