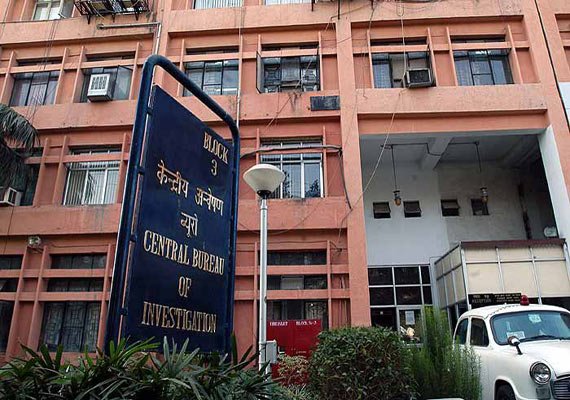 New Delhi: The CBI today approached a special court seeking summoning of two serving senior public servants on alleged corruption charges in a coal blocks allocation case in which the judge had earlier summoned them as accused along with former coal secretary H C Gupta and others.  
The agency moved a plea before Special CBI Judge Bharat Parashar, who had on October 13 summoned six accused including Gupta and Madhya Pradesh-based Kamal Sponge Steel and Power Ltd (KSSPL) after refusing to accept the CBI's closure report.  
Senior public prosecutor V K Sharma moved a plea before the court saying that Coal Ministry's then Joint Secretary, K S Kropha, and then Director (Coal Allocation-I section), K C Samaria, were already summoned as accused for offences under sections 120-B (criminal conspiracy), 409 (criminal breach of trust by public servant) and 420 (cheating) under the IPC.  
Sharma said that these two accused should also be summoned for the offences punishable under the Prevention of Corruption Act and the court has the power to give direction to place the matter before sanctioning authority to consider the issue of grant of sanction to prosecute these serving public servants.  The court, after hearing CBI's submissions, reserved its order for October 30.
"During the course of arguments it has been submitted that this court has the power to direct further investigation to CBI under section 173(8) CrPC and to direct that the matter be placed before the sanctioning authority to consider the question of grant of sanction or not to prosecute the public servants involved in view of the detailed order dated October 13, 2014 passed by this court.
Accordingly matter be put up on October 30, 2014 for orders," the judge said.  The court, in its detailed order passed on October 13, had noted that no cognisance of offences under the Prevention of Corruption Act could be taken against Kropha and Samaria for want of sanction as they are still in government service.  
Among the six accused summoned by the court, only Gupta was summoned for offences under Prevention of Corruption Act.  The case pretains to alleged misrepresenting of facts, including inflated net worth, by KSSPL to acquire Thesgora-B/ Rudrapuri coal block in Madhya Pradesh.
The court had summoned Gupta and five others as accused in the case observing that the CBI probe was "sketchy" and its conclusions were "apparently wrong".
The agency was seeking closure of the case involving KSSPL, its officials and some unknown officials of Coal Ministry.
Besides Gupta, Kropha and Samaria, Managing Director of KSSPL Pawan Kumar Ahluwalia, Chartered Accountant Amit Goyal and the firm were summoned as accused for October 31.  All the accused were summoned for the offences punishable under sections 120-B (criminal conspiracy), 409 (criminal breach of trust by public servant) and 420 (cheating) of IPC.  
The court, in its order, had observed that the way KSSPL acquired coal blocks by allegedly making false claims about its net-worth or its production capacity in its application form, it was not possible without "active collusion" of its officials with the officers of the ministry and the screening committee members.
The judge had noted that three officers of the Ministry of Coal, who have been summoned as accused, "facilitated" KSSPL and its directors to obtain pecuniary advantage by disposing of the country's natural resources in violation of the trust imposed on them.
According to CBI, KSSPL had allegedly given false statement about its annual turnover for two financial years that is 2004-2005 and 2005-2006 in their application form while applying for coal block allocation.  CBI had earlier told the court that officials of KSSPL had furnished unaudited balance sheet and had allegedly inflated its capacity to produce sponge iron by 25 per cent.