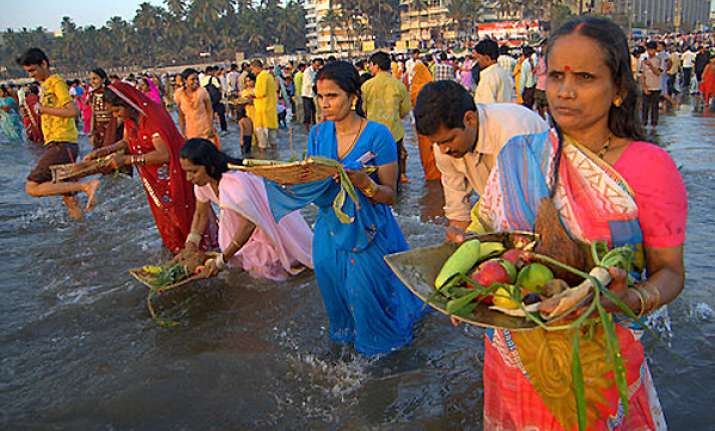 Patna, Oct 30: Lakhs of devotees offered prayers after taking holy dip in various rivers across Bihar as the four-day Chhath festival began today.

Chhath, celebrated five days after Diwali, is dedicated to the Sun God and is one of the most popular festivals of the state.

In the state capital, lakh of devotees, mainly married couples, thronged the banks of river Ganga early this morning for the ritualistic bath and offered prayers.

"We took a bath to purify ourselves before preparing food, known as 'Nahai-Khai' that marks the beginning of Chhath," a woman devotee said.

Tight security arrangements were made on the rivers banks and ponds across the state, officials said.

Colourful idols of the Sun God riding his chariot with seven horses, a new attraction this year, were sold on the river banks.

Chief Minister Nitish Kumar has directed all district magistrates to accord top priority to the safety of devotees during Chhath puja on November 1 and November 2, they said.