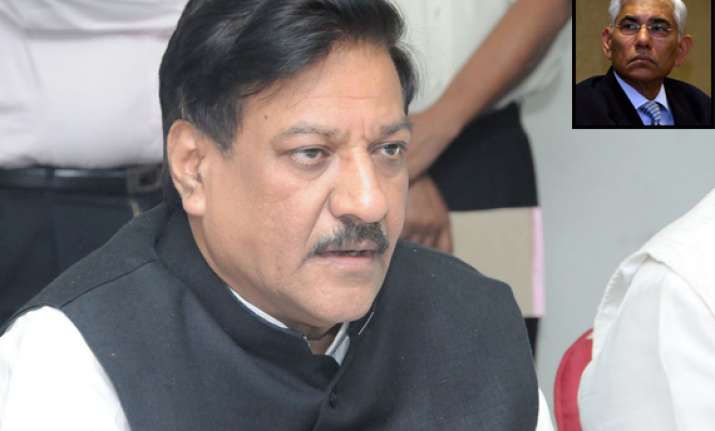 Mumbai, Nov 17: Maharashtra Chief Minister Prithviraj Chavan on Wednesday hailed the office of the Comptroller and Auditor General (CAG) for its role in unravelling corruption in the country.

"Ever since the institution was conceived in the British days..it has given a unified system of financial accounting and audits which is standardised throughout the country.

"CAG has become a household word because of what's happening in Delhi," he said addressing a function to mark the 150th anniversary of the office of the Comptroller and Auditor General of India (CAG) here.

However, Chavan expressed surprise over the presumptive loss figures in the 2G scam arrived at by the CAG.

"How can the possible loss extend from a figure of four digits to six or seven digits...Rs 2,800 crore to Rs four lakh crore?," he asked.

Referring to some of the provisions of the Lokpal Bill proposed by Team Anna, Chavan said, "Will the CBI be reporting to Lokpal and not to the government? Will the anti-corruption bureau report to the Lokayukta? And ultimately who will appoint Lokpal and what happens to it after it is appointed."

Admitting that there was public anger against corruption, the Chief Minister said, "We are enacting more and more laws to fight corruption. There are laws pending in the Parliament which will be enacted in the upcoming winter session."

Chavan said the Central government had recently joined the United Nations Convention against Corruption and intends to pass a Foreign Corruption Act.

"(Under the Act) if any Indian citizen attempts to bribe a foreign national in a foreign country in order to get benefits, the Indian law too will go against him," he said.