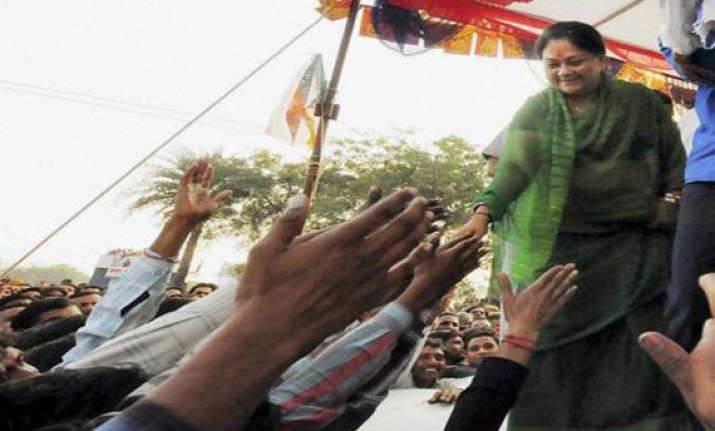 Jaipur: Campaign will come to an end tomorrow in 20 Lok Sabha seats that will go to polls in Rajasthan on April 17.
The state will have a two-phase polling, with five remaining seats going to polls in the second phase on April 24.
Chief Election Officer Ashok Jain today said that public meetings, rallies, processions or campaigning through electronic media and SMSes will be restricted after 6 PM tomorrow.
Candidates can, however, do door to door canvassing, he said.
239 candidates, including BJP rebels Jaswant Singh and Subhash Maharia, are in the fray in the 20 seats that go to polls on April 17.
Of the 17 women contestants figuring in the first phase, Congress accounts for six, including three sitting MPs, and BJP one.
About 4.26 crore voters, including 2.01 crore women are eligible to exercise their franchise at 47,948 polling booths in the state in both the phases.