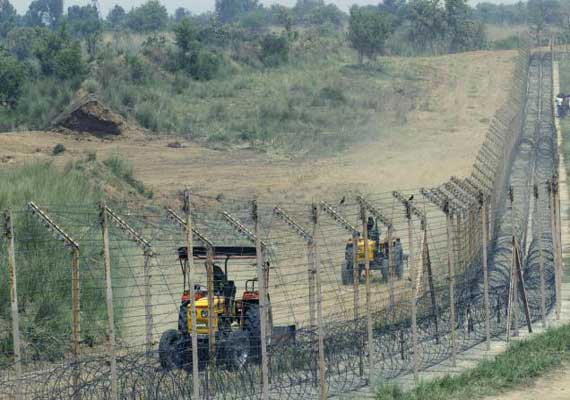 Jammu, Jul 30: In second flag meeting between BSF and Pakistan rangers in as many days, the Indian side yesterday lodged a fresh protest against the recent ceasefire violation along the border, in which a jawan and a civilian were injured.
A Commandant-level flag meeting was held between Border Security Force (BSF) and Pakistan Rangers this evening to discuss the issues of firing on the border besides other issues, a senior BSF officer told PTI . .
In the sixth case of ceasefire violation, the Pakistani troops had resorted to unprovoked firing along the Indo-Pak border on Saturday injuring a BSF jawan and a villager.
The Indian side lodged a strong protest over the firing incident. However, the officer said that the Pakistani troops denied their role in the firing.
A team of 11 BSF officers led by the Commandant 68 BSF Battalion, N S Aujla held the flag meeting with 10 member Pak Rangers team at Border Pillar number 15 in Pansar Post along the International Border in Samba district .
BSF had lodged protest over the ceasefire violation with Pakistani rangers on Sunday as well during a company commander level flag meeting on International Border (IB) in Pansar forward belt in Hiranagar belt.