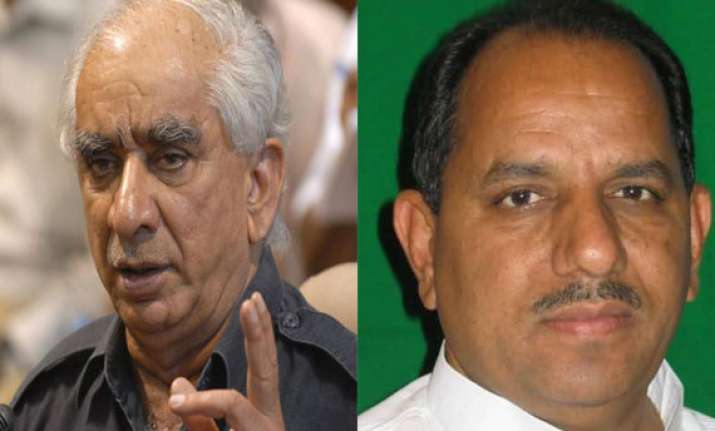 Jodhpur/Sikar (Rajasthan): The BJP may expel former External Affairs Minister Jaswant Singh and party MP Subhash Mahariya for 6 yeas, after both the leaders refused to withdraw their nominations, as the deadline ended today.
Jaswant Singh is contesting against BJP candidate Col. Sonaram Chowdhary from Barmer, while Mahariya is contesting from Sikar.
Rajasthan BJP unit chief Ashok Parnami said, the party will take steps to expel all party members who have refused to withdraw their nominations against official candidates.
Top party leaders tried hard to persuade Jaswant Singh to withdraw his nomination but failed.