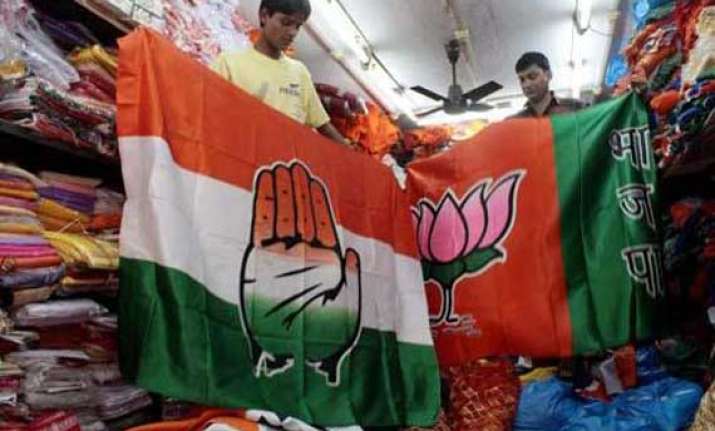 New Delhi: The BJP-led NDA coalition is set to return to power in India led by its prime ministerial aspirant Narendra Modi, ending a decade of Congress-led rule, exit polls said Monday after the country's most bitterly fought general election ended.
Three of the four exit polls Monday night estimated that the Bharatiya Janata Party-led National Democratic Alliance would get 272 to 289 seats in the 545-member Lok Sabha, leaving the Congress bruised and battered. Actual results would be declared after ballot counting on May 16.
The India Today-CICERO and the ABP-Nielsen exit polls predicted 272 or more seats for the NDA.
Even before the exit polls sent a wave of joy in the BJP camp, a confident Modi, 63, said in a tweet: "India has won. The power of ballot has won."