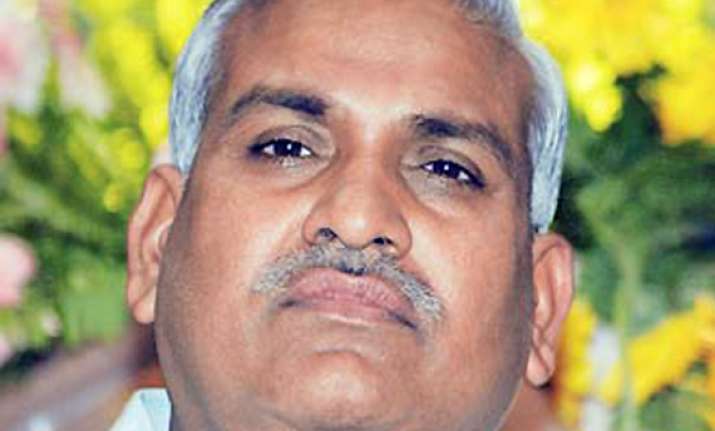 New Delhi, Jan 7: After a public outcry, the embarassed leadership of BJP today decided to postpone the primary membership given to 'tainted' ex-BSP minister Babu Singh Kushwaha, after the latter wrote a letter to party chief Nitin Gadkari seeking postponement.

In his letter released to the media, Kushwaha has written that an "unnecessary dispute" is sought to be created because of his decision to join the BJP.

"I am the victim of a political conspiracy hatched both by the UP government and the Centre through its agency CBI. I want to reiterate that I am innocent and is willing to be probed by any impartial agency.

"So far no charges have been framed against me in any court in any criminal case, nor do I have a criminal background.

"I am being targetted because I had been opposing the 4.5 per cent reservation snatched from the OBC quota to satisfy the minorities' votebank. The action against me is the result of the Centre's conspiracy to deprive other backward classes of their quota and the Congress party wants to muzzle my voice.

"I do not want the BJP to be embroiled in any unnecessary controversy because of the propaganda against me. I have, therefore, decided to keep at abeyance my primary membership of the party till so long as I am not proved innocent of the charges levelled against me.

"I am confident that I will be proved innocent.  I appeal to my community and all other backward classes to extend support to the BJP.

"I am taking this decision to strengthen the struggle of backward classes and to restore my self-respect. I will continue to fight for the rights of OBCs and for my self-respect."

Soon after Kushwaha sent this letter to Gadkari, the party decided to keep his primary membership in abeyance.