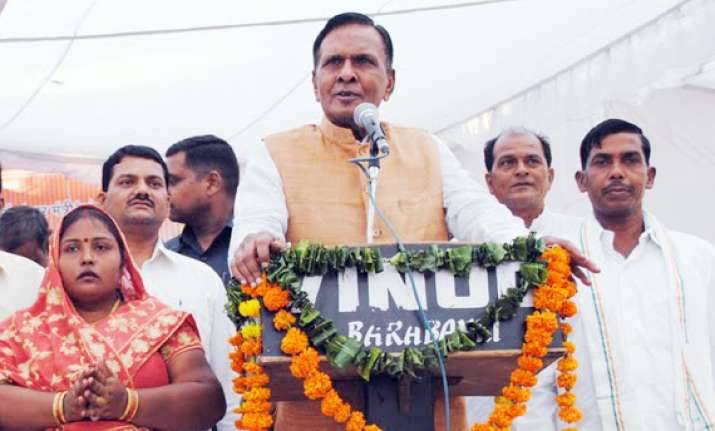 Barabanki (UP), Feb 8: Factionalism in Congress came to the fore today with Union Steel Minister Beni Prasad Verma terming party MP from Barabanki P L Punia as an "outsider" though the party down played it and termed it as media creation.

"Punia has come from Punjab... all the people here are our people and we are winning all the six seats," Verma told newspersons here to questions on dissent in the party, specially in Barabanki, which is his home district.

The party general secretary Digvijay Singh, however, down-played the statement saying that there is no factionalism in the party.

"What Beni said is that Punia is from Punjab and after his selection in the IAS he has spent his life in UP...everyone has come from somewhere," he said citing his personal example that his forefathers had come from Rajasthan and settled in Madhya Pradesh.

"Punia contested the 2007 Assembly elections here and in 2009 won the Lok Sabha seat by one and a half lakh votes...media persons try to cause dissent," Singh said.

Punia, however, said that Beni is a senior leader and everyone respects him.

"There is no question of being angry... such things are laughable," he said.

Minister of State for Parliamentary Affairs Rajiv Shukla said that the comment should not be given importance.

"Some differences do take place.... it keeps happening in BJP all the time," Shukla said.

According to Congress sources, a majority of tickets in the areas where polling is being held today have been distributed on Beni's advice though Punia is also a senior leader.

Beni, who is an MP from Gonda, has been facing continuous opposition in his parliamentary constituency for ignoring it.