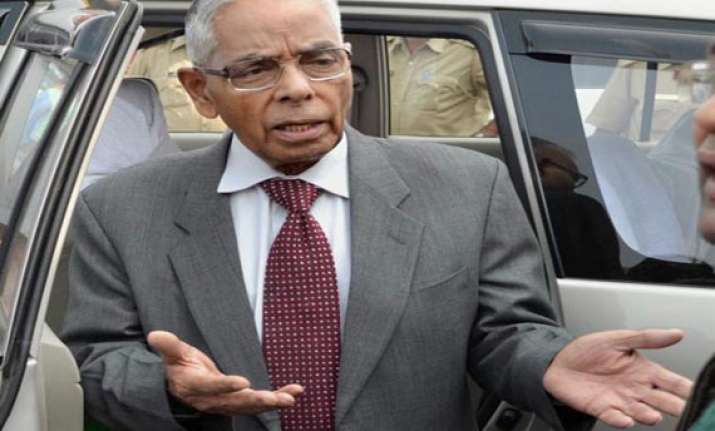 Kolkata : Retracing his tryst with Bengal, "Which had received the Blessings of the Goddess," Governor M K Narayanan says despite as one hailing from Kerala he has almost turned out to be a Bengalee, so much part of Durga puja festivities.
The governor, who visited sharad samman winner 'Dumdum Mall Palli' said, "This year I have already been to over 55 pujas."
And always touched by the sheer imagination, artistry and effort put up in putting up the art works which take place everywhere in Bengal. "Indeed not very sure how many Bengalees themselves have seen to such number of pujas."
"May Ma Durga's blessings continue to be on everyone in Bengal" which had been free of any communal tension," he said before walking around the exquisitely crafted interiors of the 'mandap', one of the aesthetic highlights in this year's itineraries of pandal hoppers in Kolkata.  
Totally made of non-toxic artificial petals, the puja in its 59th year, recreates a lotus-shaped pandal with the 'pat chitro' type idol put up inside the flower.  
Themed 'Nature In Shape of Flowers', Our this year's initiative is saving the greens, saving the Mother Nature and thus saving the Planet. The pandal embodies the Goddess," Puja Committee spokesman Sushanta Sengupta said.  
"We did not use real petals as we don't support plucking flowers for decoration," Sengupta said.  In Sikdarbagan, few kilometres away, the elaborately decorated trucks from Pakistan were brought in the dingy lanes of North Kolkata with the idol perched inside to highlight popular art form in our neighbours.
The myriad themes reflect the cultural mosaic that manifests in these days, Narayanan said.