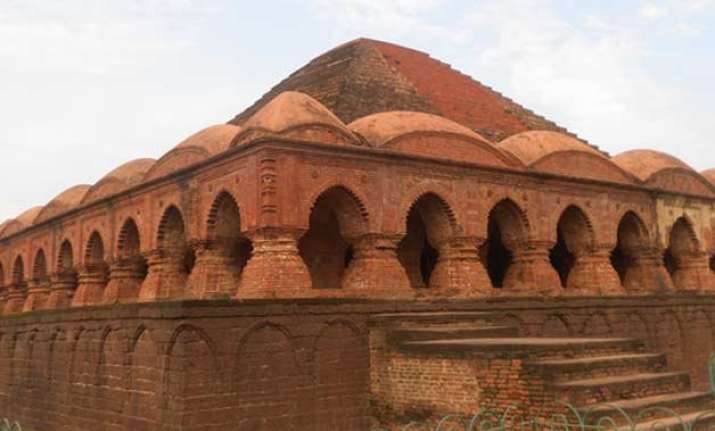 Kolkata: Famous for its medieval terracotta temples and glorious past, Bishnupur town in West Bengal is now being planned as the state's first heritage city.  "Bishnupur is a very small place and not a planned town. 
We want to make it big by including its outskirts and developing it as West Bengal's first planned heritage city," Prabhakar Pal, additional director at West Bengal's Directorate of Archaeology and Museums, said.  He said the Centre had recently accepted the state's recommendation to declare Bishnupur as a heritage city.  
With support from the state's tourism department and urban development ministry, they are planning a massive integrated project to develop infrastructure like improved road connectivity, museums, parks, hotels, etc.  "We will seek funds for this from the 14th Finance Commission which will be used for conservation of heritage sites and infrastructure development," the official said. 
Around 150 km away from Kolkata by road, Bishnupur was the seat of power for Malla dynasty, which built the famous terracotta temples during the 17th and 18th centuries.  The pre-colonial historical town in Bankura district is full of sculptures and relics from the past. A seat of crafts and culture, Bishnupur attracts tourists for its Baluchari sarees, terracotta toys and ethnic symbols like the Bankura horse.
The Malla kings had also patronised music and established the Bishnupur Gharana centuries ago.
The cluster of temples in Bishnupur include Malleshwar temple, Rasmancha, Jorbangla, Radhashyam, ShyamRai, Madan Mohan, Lalji temple, etc.
The temples are known for their distinct architecture style of a single tower resting on a square building with the curved roof of a Bengali hut.
Currently, the narrow gauge Darjeeling Himalayan Railway and Sundarbans National Park are two sites in West Bengal which have been declared as UNESCO World Heritage Sites.  "We do not have a heritage city in West Bengal. In the next 3-4 years after we fully develop Bishnupur as a heritage city we will seek UNESCO tag for it. We do not want them to reject our proposal, so we are preparing beforehand," said another official of the archaeology directorate.  The heritage tag from the Centre has already brought the town into India's tourist map.
"Our main focus is to develop heritage and tourism side by side," Pal said.
In 2012, Rabindranath Tagore's abode of Santiniketan was India's official entry for the UNESCO tag but failed to make it to the final nominations.
"The case is not yet lost for Santiniketan. There were some mistakes in our proposal due to which we lost at that time, but we will again make a fresh bid," officials said.