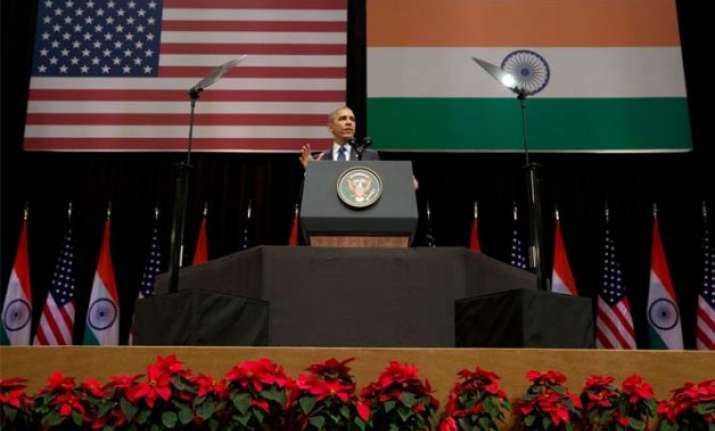 New Delhi: US President Barack Obama addressed a gathering of about 2,000 students at the Siri Fort auditorium on Tuesday in New Delhi.
In an attempt to connect with the students, the President began his speech in Hindi with 'Namaste' and 'Dhanyawaad'.
Here are 10 important quotes of the President:
1.    Obama began his speech with a 'namaste' and he expressed his gratefulness by saying 'bahut bahut dhanyawad'
2.    He said to succeed; India will not have to splinter on religious lines. We have to guard against the lines trying to divide us, sectarian or any other lines.
3.    Indian women have shown that they can succeed in every field. A girl commanded the Guard of Honour. It is a sign of great pride & strength. It's remarkable to see so many women in the armed forces.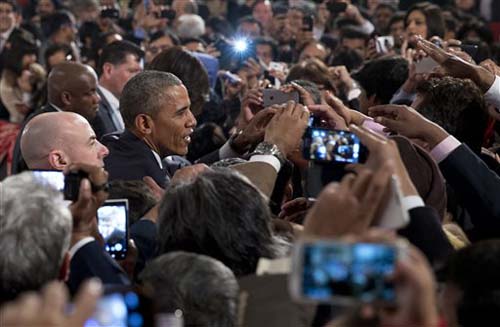 4.    In my life, I'm surrounded by three strong women. I am married to a very strong and talented woman. Michelle is not afraid to speak her mind when I am wrong which is frequent.
5.    Together we can work against trafficking and the scourge of modern day slavery. Even if we live in a world of terrible inequalities, there's hope that a tea seller can become PM.
6.    My grandfather was a cook in British Army in Kenya, when we were born, people like us still couldn't vote in many parts.
7.    A world without nuclear weapons should be the goal for all of us and I support a reformed UNSC with India as a permanent member.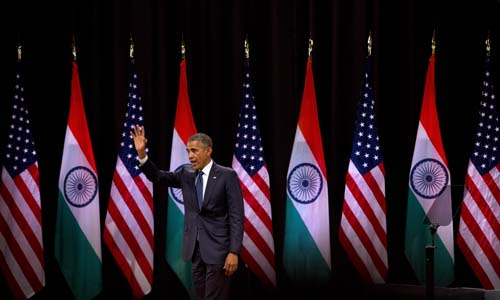 8.    Both nations have known terrorism, we can unite to defend ourselves and the US welcomes greater role for India in the Asia Pacific.
9.    As India wants to build better infrastructure we want to be first in line. We want to be partner as you help improve the health of people from backwaters of Kerala to banks of Ganga.
10.    We're joining you in helping everyone have a bank account and the President concluded his speech with 'Jai Hind'.