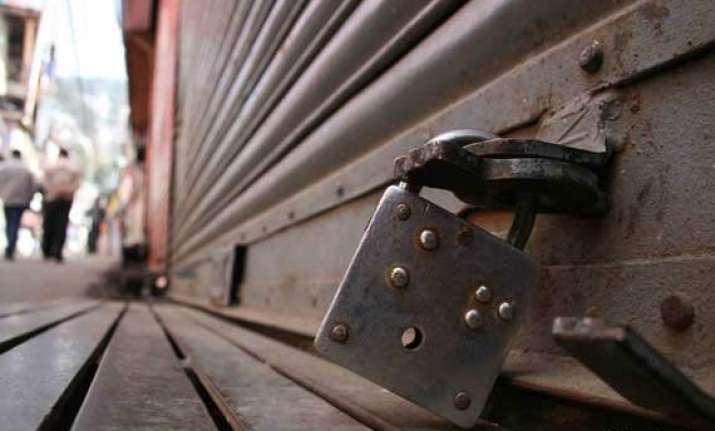 Morigaon: Normal life was affected today in the contiguous districts of Morigaon, Nagaon and parts of Kamrup (Metro) by a 12-hour Central Assam bandh called jointly by the All Tiwa Students Union and Tiwa Yuba Chatra Parishad demanding formation of a TAC under provisions of the 6th schedule.
Markets, shops, educational institutions, banks and offices remained closed during the bandh and some vehicles were damaged on NH 37 by bandh supporters, police said.
The vehicles were damaged by pelting of stones at Roha, Jagiroad and Kothiatoli areas by the supporters of the bandh, the police said.
The Hindustan Paper Corporation paper mill at Jagiroad in Morigaon district, however, functioned normally with CISF protection, they said.
As a no-confidence motion was to be raised in the Tiwa Autonomous Council (TAC) office here against Chief Executive Member (CEM) Rama Kanta Deuri today, tension prevailed in the area necessitating deployment of additional police and security forces.
The bandh was called to demand formation of a TAC under the provisions of the 6th Schedule and not under the present 'satellite system' whereby the Council has no boundary, no financial autonomy and is dependent on State Government budgetary support.
A no confidence motion was to be raised by a majority of the TAC members in its general council meeting but the Gauhati High Court had yesterday by an order postponed the meeting to October 28, Council sources said.
The 36-member TAC has 29 elected members, one seat is vacant following the death of a member, while no poll has been held for the rest six, the sources said.
Twenty members are from Congress and the rest from BJP, Asom Gana Parishad and Independents.
The TAC was created on April 14, 1994 on ad hoc basis, they said, adding, the Council had its first election in 2009 when Rama Kanta Deuri became the CEM.