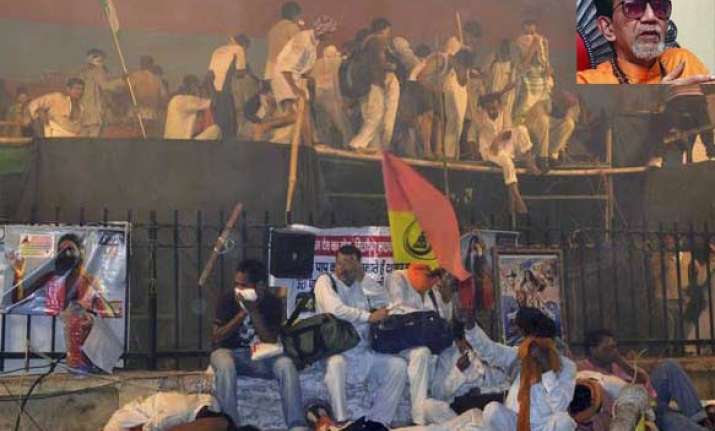 Mumbai, Jun 6 : Shiv Sena supremo Bal Thackeray has issued a call to his supporters to hoist black flags outside their homes throughout Maharashtra to protest the brutal police action against Swami Ramdev's supporters. 

In a frontpaged appeal in his party newspaper Saamna, Thackeray said, I am not going into the controversy whether Swami Ramdev's satyagraha was right or wrong, but the brutal action by policemen on a peaceful satyagraha deserves to be condemned in the strongest terms.

"Corruption has touched its zenith in the country and the rulers are shamelessly clinging to power. People should come out and protest instead of resorting to fast", writes Thackeray.