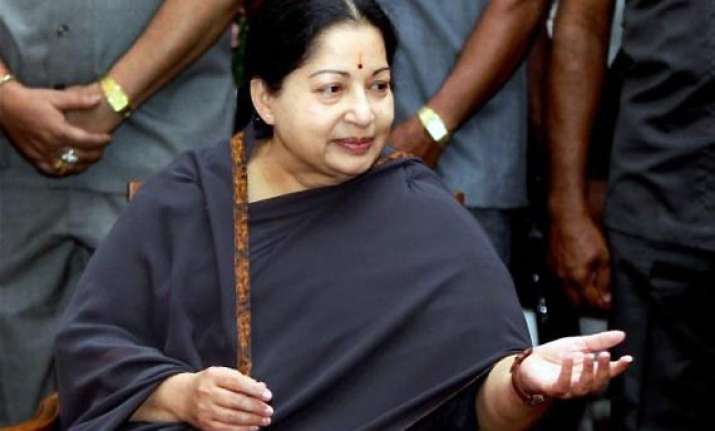 Bangalore, Oct 20 : Tamil Nadu Chief Minister Jayalalithaa arrived here this morning to appear in a special court in connection with the disproportionate assets case against her.

Jayalalithaa arrived by a special aircraft from Chennai and landed at the Hindustan Aeronautics Limited (HAL) airport. She immediately proceeded to attend the court proceedings at Parapana Agrahara on city outskirts.

The Supreme Court had yesterday rejected her plea for postponing the hearing in the case against her by a few days and asked her to appear before the special court.

She had also failed in her attempts to get the venue of the proceedings shifted closer to the Jakkur airport with both the apex court and the Special Court turning down her last minute plea. The Special Court had also ordered her to be present.

The Bangalore City Police have imposed prohibitory orders around the Parappana Agrahara jail from last evening.A tight security blanket has been thrown around the jail and also from the airport upto the prison.

Jayalalithaa had contended that the Karnataka government mhad failed to provide sufficient security, but the State had assured Apex court of foolproof security measures were in

place in tune with her Z plus category status and elite National Security Guards(NSG) cover.