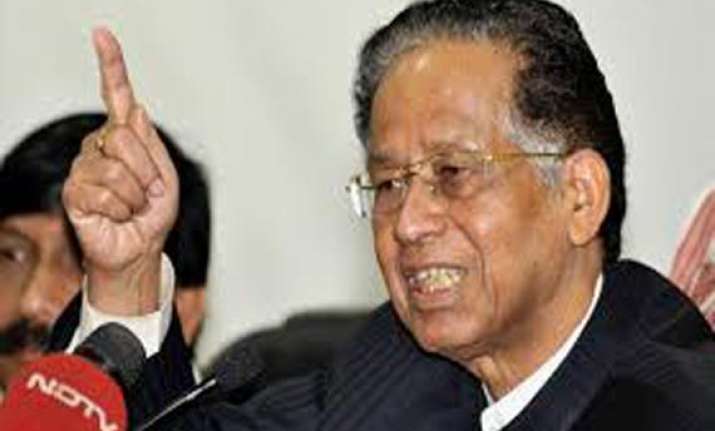 Guwahati: Assam Chief Minister Tarun Gogoi  has said the state government is working on a new industrial policy, which is likely to be implemented from October.
"A new State Industrial Policy 2013 is under formulation and is expected to be operational from October," Gogoi said during the flag-hoisting ceremony on Independence Day here.
The government is focusing on employment generation through rapid economic development and industrialisation, particularly in the small, medium, village and cottage segments, he added.
"The disbursement target for medium, small and micro enterprise loans in the state for 2013-14 was fixed at Rs 3,800 crore, which is an increase of nearly 50 per cent over the previous year," Gogoi said, adding that investments in these sectors grew over five-fold to Rs 274.18 crore last year from Rs 48.89 crore in 2001.
He said over 3.5 lakh unemployed youth have been provided jobs in the government sector through both regular and contractual routes in the past decade.
"During the last 12 years, apart from the government sector, 71 lakh persons were provided self-employment avenues under various self-employment schemes for both individuals and self-help groups," Gogoi said.
More than 75 crore man-days have been created in this period through many schemes, he said.
The Chief Minister said Assam's per capita debt and other liabilities stood at Rs 9,359 as of March 31, which is almost half of the national average of Rs 18,411.
"The growth rate of GSDP (Gross State Domestic Product) in the state during the 9th Plan period was 1.51 per cent, which increased to 5.33 per cent during the 10th Plan period.
"Due to special developmental initiatives of our government, the state has been able to achieve an annual average growth rate of 6.86 per cent during the 11th Plan period," he added.
The state's annual plan size has expanded to Rs 12,500 crore in 2013-14 from Rs 1,520 crore in 2000-01, while per capita income has gone up to Rs 42,036 from Rs 12,803 during this period.