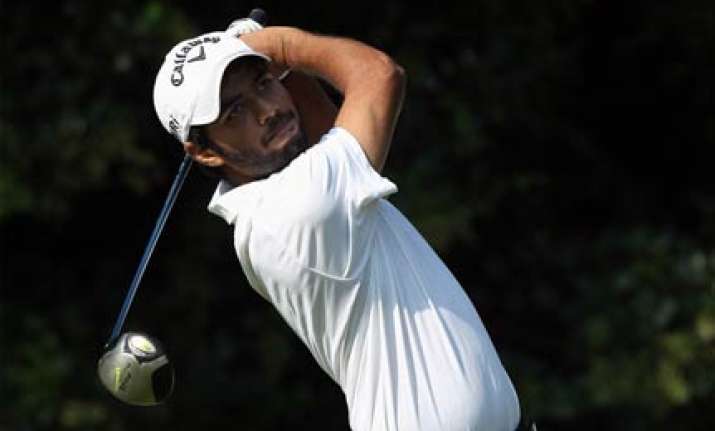 Guangzhou, Nov 20: They missed out on individual medals but Indian golfers had a successful outing collectively retaining the men's team silver in the Asian Games here today.
The quartet of Rashid Khan (72), Abhijit Singh Chadha (76), Abhinav Lohan (72) and Rahul Bajaj (72) could not make much of an impact in the individual competition but their combined four-day score of 10-over 874 got them the silver behind the Korean team.
The combination of Kyoung Hoon Lee, Meen Whee Kim, Ilhwan Park, Jaehyeok Lee totalled a brilliant 22-under 842 to walk away with the gold medal.
Chinese Taipei settled for the bronze just a stroke behind the Indian team.
However, in the individual competitions, in which Shiv Kapur won a gold in the 2002 edition, the Indians could not make much of mark.
Rashid was highest-placed at tied fourth with a total of three-under 285. Abhinav was tied ninth with a four-day tally of three-over 291.
Rahul was way down at tied 39th after totalling 22-over 310.
The Indian women's team, however, disappointed in both the individual and team competitions.
The trio of Shreya Ghei (seven-over 79), Gurbani Singh (81) and Sanjeev Vani Kapoor (79) finished ninth in the team competition with a combined score of 61-over 637 for the four-day event. PTI