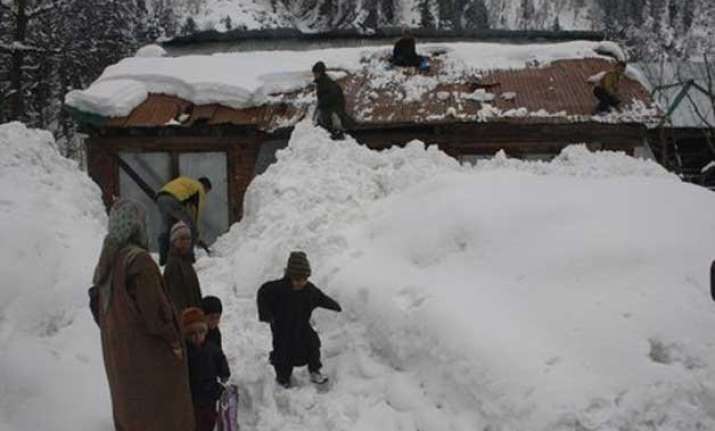 Jammu: The army Sunday said it has rescued four people from a snow-hit area in Jammu and Kashmir's Ramban district.
"Personnel of the Delta Force rescued four stranded civilians yesterday (Saturday) night when they got trapped in a snow-bound area in Kawalu of Khari tehsil," army spokesman Colonel Manish Mehta told IANS.
The trapped people were local residents and had gone out for hunting late in the evening. While returning to their village, they got trapped in the snow.
The Delta Force troops, on receiving information, immediately rushed to the site and rescued the people to safety. First aid was also administered to the people who suffered minor injuries.