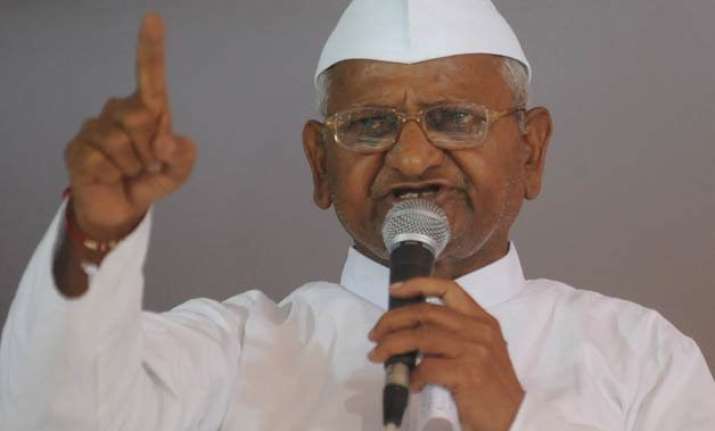 Wardha (Maharashtra): As the Modi Government faced Opposition heat in Parliament over Land Bill, anti-corruption crusader Anna Hazare today announced he will set off on a month-long 'padyatra'(march) from March 30 to oppose the proposed legislative changes which he dubbed as "anti-farmer".
Hazare will start his 'sangarsh yatra' (agitation) from Sevagram, which houses an ashram of Mahatma Gandhi here, and end on May 1 at the Ramlila Maidan in Delhi. Talking to newspersons here, he said the campaign aims to mobilise public opinion against the 'anti-farmer' Land Acquisition Bill, which was moved for consideration and passing in Lok Sabha today.
The 77-year-old social activist, who reached here last night, held discussions with his close associates over the details of the yatra.
Hazare said 15,000 farmers will converge at Sevagram before the start of the 1,100-km journey. They will be joined by farmers from Punjab, Haryana and Rajasthan en-route to Delhi.
He will visit Bhagat Singh's village in Punjab on March 23, on the death anniversary of the iconic revolutionary.
He made it clear that no political leader will be allowed to share stage with him at the Ramlila Ground where the march will conclude.
"Violence will not be allowed at any cost. Otherwise the march will be suspended," Hazare said.