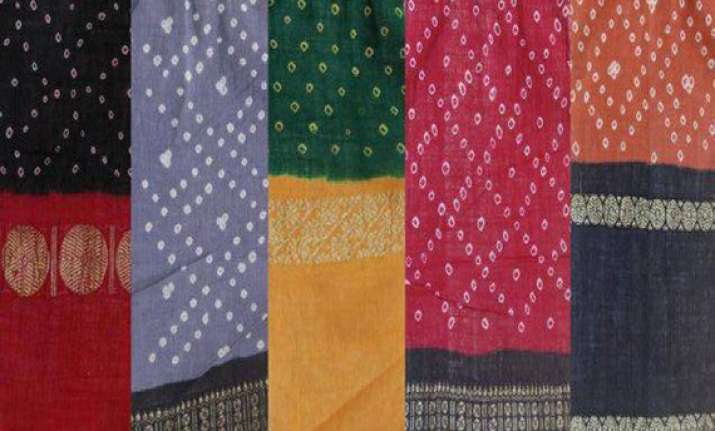 Chennai: Ancient saree varieties of Tamil Nadu like Kandangi, Sungudi, Chinnalampatti and Koorai Nadu that were popular decades ago are all set for a comeback with state-run Cooptex set to launch a revival plan for the sarees of a bygone era.
The Tamil Nadu government has granted Rs 14 lakh to the Tamil Nadu Handloom Weavers' Co-operative Society, popularly known as "Co-optex," to go ahead with the plan to revive traditional sarees.
Weavers skilled in making traditional sarees are very few and efforts are on to identify such craftsmen so that they could be roped in for making the sarees for Cooptex.
'We have decided to provide incentives to member-societies and weavers under the revival package for making traditional sarees,' U Sagayam, Managing Director, Cooptex told PTI.
The core features of ancient sarees would be retained, Sagayam said, adding interventions would be in the areas of design and colour to suit the needs and sensibilities of modern day working women.
Pointing out that decades ago, Sungudi, Kandangi, Chinnalampatti and Koorai Nadu saree varieties had a huge market, the senior official said sale of such varieties was now insignificant.
'The revival plan will also support the weavers, apart from bringing back colourful traditional Tamil Nadu sarees in its original form," the official said.
Chettinadu region [Karaikudi and its surroundings] is home to "Kandangi" variety. Made of cent per cent cotton, it is well known for its dark colours and check patterns.