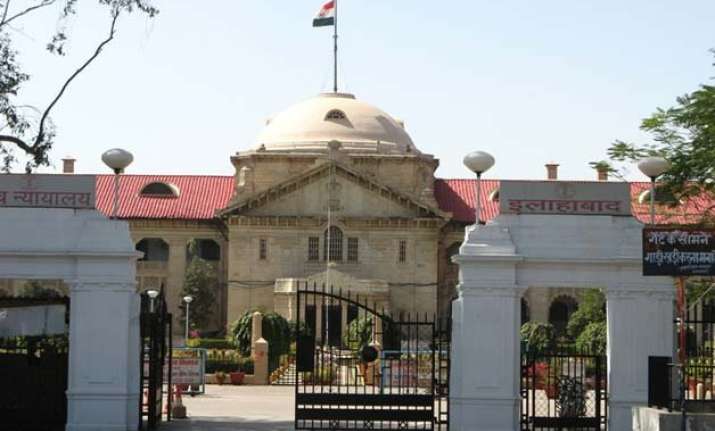 Allahabad: The Allahabad High Court today quashed the appointment of Anil Kumar Yadav as Chairman of UP Public Service Commission, holding it as "illegal" and rapped the SP government for having "breached its constitutional duty" by appointing him without carrying out a proper inquiry with regard to his "integrity and competence".
While setting aside the appointment of Yadav as the UPPSC Chairman, a division bench of the court comprising Chief Justice D Y Chandrachud and Justice Yashwant Verma held that the same was "arbitrary", "illegal", "ultra vires of Article 316 of the Constitution" and effected "without application of mind, ignoring suitability and availability of other candidates".
Yadav, who took over in April, 2013, was selected from among 83 candidates who had submitted their bio-data before the state government for the post.
The order was passed while disposing of petitions filed by advocate Satish Kumar Singh and several others earlier this year.
The petitioners had alleged that Yadav's appointment was made ignoring facts like his being named in cases under Section 307 of the Indian Penal Code (attempt to murder) and the Goonda Act registered in his native district of Agra.
It was, however, submitted by Yadav that he has been acquitted in the cases while the High Court made it clear that it was passing today's order "without going into the merits of allegations of criminal antecedents of the respondent".
Moreover, the petitioners had alleged that Yadav, who was posted as a lecturer at Chitragupta Degree College in Mainpuri district prior to his current assignment, had falsely claimed in his bio-data that he was the Principal.
The court, while perusing materials placed on record, noted with displeasure that Yadav had concealed the fact that though he was promoted to the post of Principal many years ago, his promotion was challenged in the High Court and subsequently set aside and that the Special Leave Petition he filed in the Supreme Court was also turned down.
Moreover, the court pointed out a number of improprieties in the selection process, which included the fact that Yadav's bio-data was "sent to the state government through fax from an office of the Samajwadi Party".