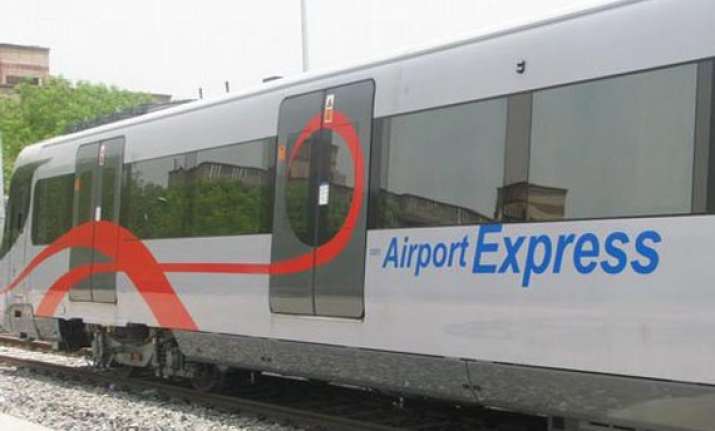 New Delhi, May 31: Reliance Infrastructure (RInfra) today said its Delhi Airport Metro Express has launched a 30-trip monthly pass for commuters that will make travel cheaper and minimise the waste on account of unused trips.
"New monthly pass gives discounts ranging upwards of 60 per cent over the existing single journey fare. With the new monthly pass, cost of travel for a passenger from Dwarka Sector 21 to Shivaji Stadium (Connaught Place), for example, will come down to Rs 53 as compared to the Single Journey fare of Rs 150," RInfra said in a statement.
Delhi Airport Metro spokesperson said: "The new 30 trip monthly pass will cost between Rs 400 and Rs 2,000 for 30 trips, depending upon boarding and alighting stations of the passenger. Commuters can now not only save on their overall monthly expense, but also minimise their trips wastage."
The pass costs substantially less than existing 45-trip and 60-trip passes, bringing down the monthly cost for those not travelling daily.
"We had received feedback from commuters who were worried about trips getting wasted at the end of the month due to holidays, weekly-offs, vacations, etc. So, we thought of the 30 trip monthly pass as a tool to counter all such worries," the spokesperson said.
Apart from single journey tickets, the express offers various Smart Card options like Stored Value Card (SVC) and Monthly Passes for its customers.
An SVC acts like a Debit card with prepaid values loaded by the customer. The fare is deducted automatically from the smart card at the exit. A 20 per cent flat discount is offered on a SVC bringing in huge cost benefit to the commuters.
The statement said that for the benefit of commuters, Reliance Metro also recently launched the Family Fare scheme where heavy discounts can be availed of by a Family or a group of two or more which makes it cheaper to travel than an ordinary taxi.