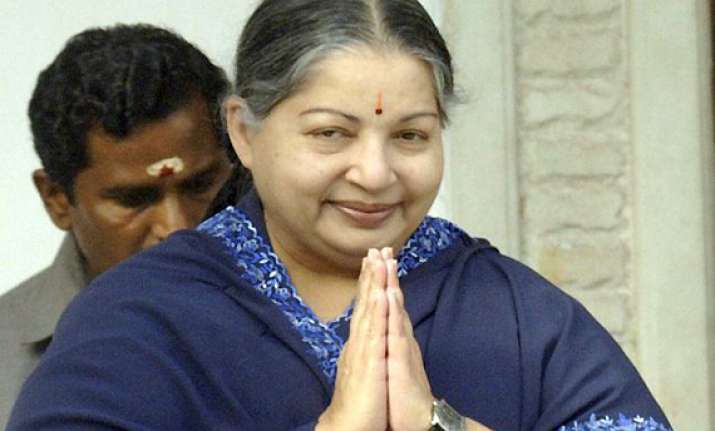 Chennai, Oct 21: Maintaining its winning streak, the ruling AIADMK today bagged five of the ten Corporations and took an unassailable lead in the rest as counting of votes in the Tamil Nadu civic polls progressed.

AIADMK candidates were declared winners at the Corporations of Erode, Tuticorin, Tiruchirappalli, Vellore and Tirunelveli even as the party virtually secured an unassailable lead in Chennai, Salem, Madurai, Tirupur and Coimbatore when reports last came in.

Responding to the AIADMK's spectacular show five months after the April 13 assembly polls, DMK chief M Karunanidhi said there was nothing new in a ruling party winning the civic polls.

"In the past DMK had won civic polls held after coming to power. This is nothing new. I urge my elected friends and members to implement necessary basic facilities for people transcending party lines," he told reporters.

Among the results declared for 12,685 local bodies, AIADMK won over 5200 and DMK 2909.

AIADMK registered its supremacy in the Municipal and Town Panchayat Chairman posts too.

AIADMK's former allies DMDK and Left parties, facing elections from the same front, have won around 700 posts.

The two-phased elections for over 1.3 lakh local bodies in the state were held on October 17 and 19, amidst allegations of violence and bogus voting by AIADMK levelled by Opposition parties including former allies, DMDK and CPI (M).

The major parties AIADMK, DMK and Congress contested the civic polls on its own while the left parties joined hands with actor-politician Vijayakanth's Desiya Murpokku Dravida Kazhagam (DMDK).

DMK had in 2006 won the then civic polls under controversial circumstances, amid allegations of irregularities.