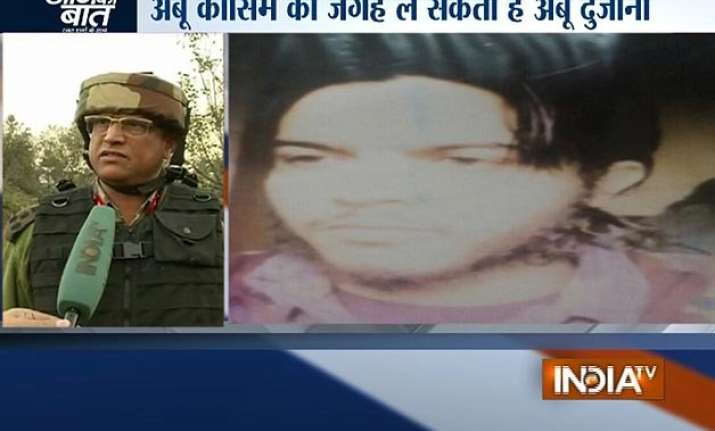 New Delhi: Dreaded terrorist organisation Lashkar-e-Taiba(LeT) has decided to appoint Abu Qasim's deputy Abu Dujana as its top commander to look after the militant outfit's operation in Kashmir.
Lashker-e-Taiba terror group suffered a setback when its top commander Abu Qasim, wanted in many terror strikes including this year's Udhampur attack on the BSF, was killed at a village in South Kashmir's Kulgam district.
Abu Dujana is one of the most wanted militant by the security forces for his role in Udhampur attack in which two Border Security Force (BSF) personnel were killed and around a dozen were injured last month. He carries a cash reward of Rs 8 lakh on his head.
According to reports from intelligence agencies, Abu Dujana was also present with Abu Qasim when the security forces launched an attack on them.
However Abu was successful in escaping from there safely. He is also known to be the right hand of Abu Qasim and was also his body gaurd.  He is in direct contact with his handlers in Pakistan.
A top army official has said that as per the reports and assessments, chances are there that Abu Dujana will now head the LeT after Abu Qasim being gunned down by the security forces.