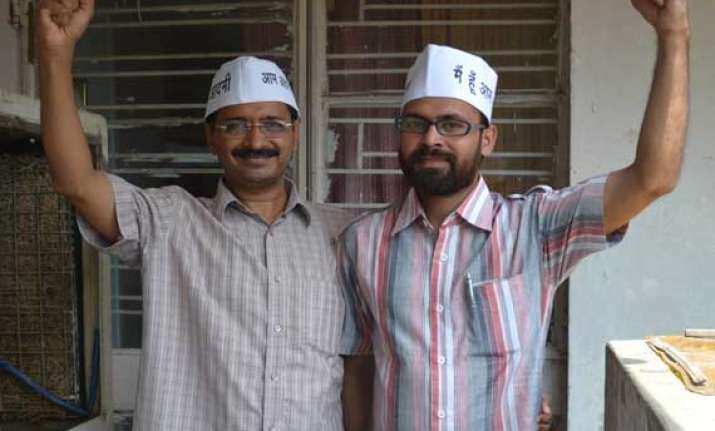 New Delhi:  Aam Aadmi Party MLA Akhilesh Tripathi, who allegedly climbed on the water cannon vehicle to stop the water being sprayed on his party workers, on Friday did not turn up for recording of his statement before the Delhi Police.
Tripathi was summoned by the Delhi Police as part of investigation into a violent clash between AAP and Bharatiya Janata Party workers on March 5 outside the BJP headquarters on Ashoka Road.
According to police, the investigating officers are looking into uncut video footage of the whole incident in which Tripathi allegedly climbed on the vehicle with an intent to cause damage to government property.
Additional DCP Madhur Verma said: "Damaged vehicles and other evidences have been collected. Statements of eyewitnesses are currently being recorded and police will soon file a charge sheet in the case."
Another senior police official said police was relying heavily on videographic evidence in order to pinpoint those accused of causing damage to life and public property.
The FIR copy regarding the case stated that AAP protesters climbed on top of water cannon vehicles and broke nozzles of the cannons.
On Wednesday, 30 people got injured in a violent clash which later led to questioning of AAP leaders Ashutosh and Shazia Ilmi.
In its report, Delhi Police accused AAP protesters of indulging in "riotous acts and using criminal force" to prevent it from discharging their duty with regard to Wednesday's protest that turned violent.