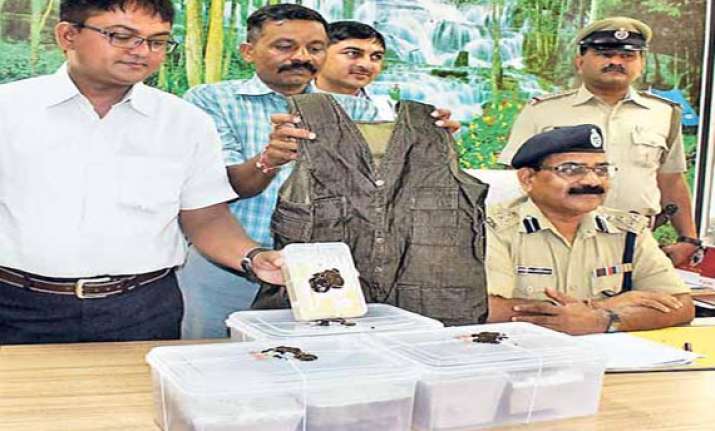 Ahmedabd, Jun 27: Ahmedabad police  has arrested two persons carrying 6 kg of gold and 91 kg of silver, worth around Rs 2 crore on Monday. 
The gold bars were carried in a six-pocket jacket, over which the man had put on a shirt to avoid any suspiciion. The silver was kept inside two bags.  
The two persons  Pradeep Patil and Sunil Vani, had started off from Manek Chowk and were headed for Aurangabad in Maharashtra, police said.
Patil and Vani, residents of Vasant Vihar society near Narol court, Vatva, were said to be carriers for a local jeweller Ghasulal Jain, owner of Shitalnath Bullions, Manek Chowk.
SG Bhatti, joint commissioner of police,  said, "Based on the tip-off that I got, the duo was to pass by CTM area on a two-wheeler, with the precious metals." They were then to take a bus from the beginning of the Express Highway.   
Cops suspect that the seized metals were to be used for illegal trade in other parts of the country.
"They were carrying the metal without any documents. The seized gold and silver  have foreign mark. We have called the owner of the gold for interrogation," he said.
Police will also inform sales-tax, income tax and value-added tax department about the seizure.