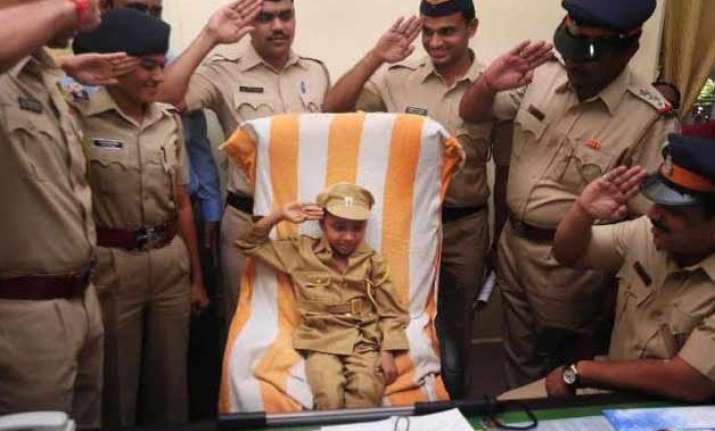 Goodness still prevails in the world. Though it's common to hear stories of brutal killings and merciless atrocities yet it has still not become the order of the world. There is still more good in God's marvellous creation than bad.
Here are a few stories where the tough, mighty, rich and renowned came down from their esteemed levels to fulfil wishes of some unfamiliar kids who had just few days of life left. Thankfully, the esteemed ones walked an extra mile to make sure that the last few days of these kids may become the most special ones of their lives –
1) The most recent one, as we know, is of 10-year-old Girish Sharma of Jaipur who is suffering from a serious kidney ailment and always dreamt of becoming a police commissioner. On Thursday, a social organization called Make-a-wish foundation fulfilled this wish of the little one.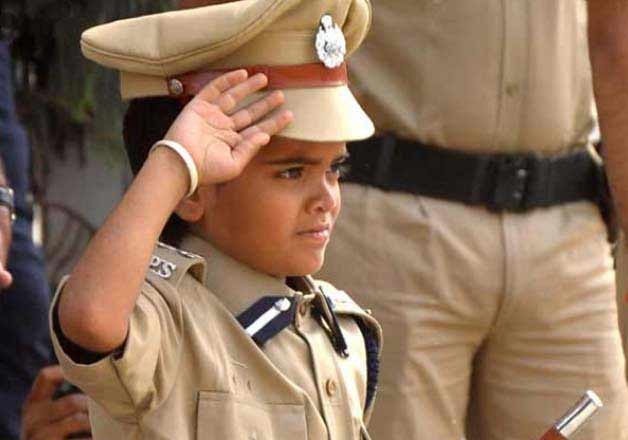 READ: 10-year-old boy becomes Jaipur police commissioner for a day
He was made Jaipur police commissioner for a day. He dressed in an IPS officer's uniform, received guard of honour from police officers, sat in the commissioner's chair and even signed some documents like the reap top cop.
All thanks to the organization and officers who made the kid's dream possible.
2) Another incident is of seven-year-old Mahek Singh from Uttar Pradesh who was made a police officer for a day by the Mumbai police. The girl, who was suffering from a malignant brain tumor dressed in the woman inspector's uniform and patrolled an area of Mumbai before instructing officers from her seat of a day.
READ: Seven-year-old cancer patient made inspector for a day
3) Earlier this year in January, the famous and widely celebrated rapper Eminem visited his Michigan-based 17-year-old terminally ill fan who had just one week to live. The teenager's name was Gage Garmo who was suffering from cancer and had just one wish before dying - to meet his favourite artist Eminem.
With the help of a Michigan-based organization, his friends and family members made this possible for him and hence made the day of the ailing by making him have a tête-à-tête' with his favourite star. A week later, Gage left the world.
READ: Eminem grants terminally ill fan's last wish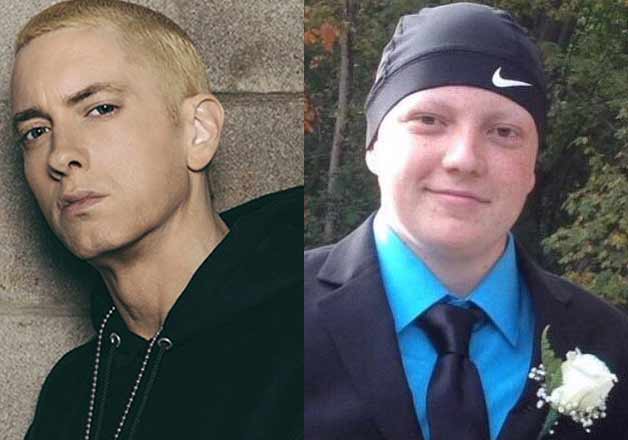 4) Sometime before that, 14-year-old Chandan from Bihar who was battling with cancer lived his wish to become an IAF pilot before dying. He had been fighting with cancer for three years. For a day, witht the help of an NGO, Uday Foundation, Indian Air Force permitted him to don the uniform of an IAF pilot and even fly a plane with the team's help.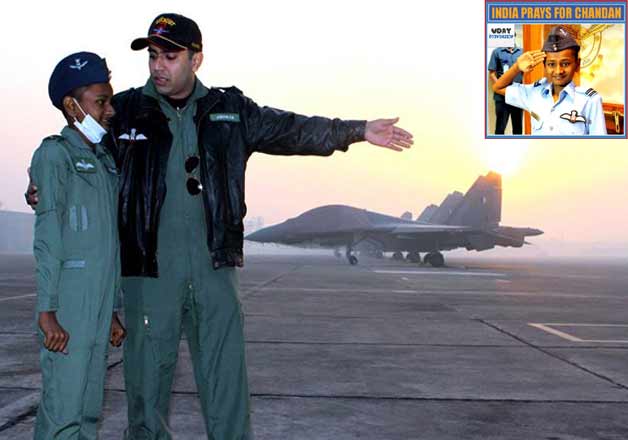 5) In yet one very old incident of 2001, a 15-year-old Australian boy (name kept anonymous) who was terminally ill had a unique wish to lose his virginity before dying. Though ethicists were against such a wish, but his friends made it possible for him by arranging an encounter for him with a prostitute, outside the hospital. Few days later he died but not without fulfilling this one odd wish.