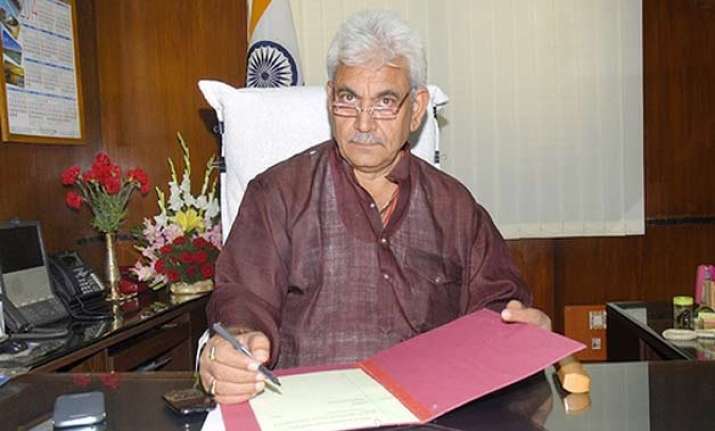 Darbhanga (Bihar):  Two rail-cum-road bridges over the Ganga in Bihar could be made operational in three months if the state government provides approach roads, Minister of State for Railways Manoj Sinha said here today.  
"The rail-cum-road bridges at Digha and Munger are ready. They could be made operational in three months if the state government provides approach roads," Sinha said.  Stating that railways has sought assistance from the chief minister in this regard but was yet to hear from him, Sinha said delay in getting the approach roads would subsequently delay opening of the bridges that would connect north and south Bihar.
He was interacting with reporters during inspection of infrastructure at Darbhanga station.The two bridges at Digha and Munger are vital as the three-decade-old Mahatma Gandhi Setu over the Ganga in Patna is in precarious condition after a few of its spans were damaged over the last few years due to various reasons. It is still open to traffic with continuous repairs going on.  
Another rail-cum-road bridge over Ganga at Mokama in Patna district, known as Rajendra Pul, too is in bad shape and needs repairs. This has been in use since 1959.  Inspecting Darbhanga railway station, Sinha said, "The passenger and goods traffic at Darbhanga has grown eight-fold over the last few years, but the infrastructure increased just two to two-and-a-half times.
We need to improve this." Asked about late running of trains, the minister said congestion on tracks was the main reason behind it, and the railways was trying to address the problem.  Prime Minister Narendra Modi has conceptualised infrastructure modernisation for the railways, he said.  Altogether 20,000 km of railway lines will be laid, of which 10,000 km will be new and tracks would be doubled in the remaining portion.
Speaking on the occasion, former cricketer and BJP Lok Sabha member from Darbhanga, Kirti Azad said Darbhanga station generates up to Rs 75 crore revenue for the railways and is at the second position in the state after Patna Junction.  Despite this, Darbhanga lacked proper facilities for passengers, he said and demanded electrification and doubling of tracks in Darbhanga.