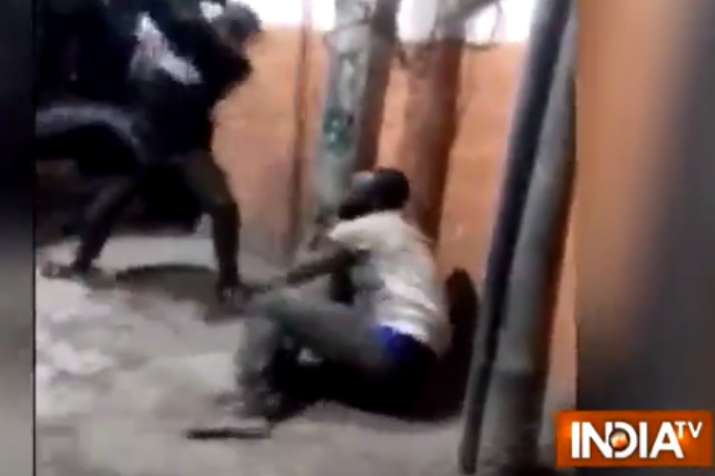 In a disturbing video that surfaced on Monday, a Nigerian national can be seen tied to a pole and brutally thrashed by a mob for allegedly committing theft in Delhi's Malviya Nagar last month. 
The man was allegedly caught by the mob for trying to rob a house in the area, which has a sizeable population of African students.
In the video, the Nigerian man can be seen tied to a lamp post, while people are hitting him with sticks and rods, and shouting, "Maaro isko! Chhodna mat isko (Beat him up! Don't let him go)". 
While the Nigerian man was later arrested by the police, the unknown assailants who thrashed him are roaming free.
The incident reportedly took place on September 24 inside a house, which the Nigerian man was allegedly trying to ron.
The recent incidents of violence against Africans across Delhi-NCR have already grabbed the headlines. 
In two attacks caught on camera in April, four Nigerians were assaulted by a large group of people taking out a candlelight march at Greater Noida to protest against the death of a schoolboy of a suspected drug overdose and a Nigerian student was beaten mercilessly inside a mall by a mob.     
Here is the video: